Wednesday, August 24, 2022 / by Cindy Bunch
The first, and arguably, the most important step in preparing your home to sell is decluttering. It's critical because when potential buyers tour the property during a showing, they want to visualize moving in their own stuff. If your stuff fills up the space, that leaves little room for imagination!
Even if you're not planning to move soon, decluttering can improve your quality of life inside your home. Things are easier to find. Fewer items to keep clean. Plus, a decluttered space improves your mental clarity.
Decluttering is understandably a big project, especially if you have lived in the home for a long time. "Stuff" always finds its way into every corner, cupboard, and closet. Follow the below steps to start decluttering.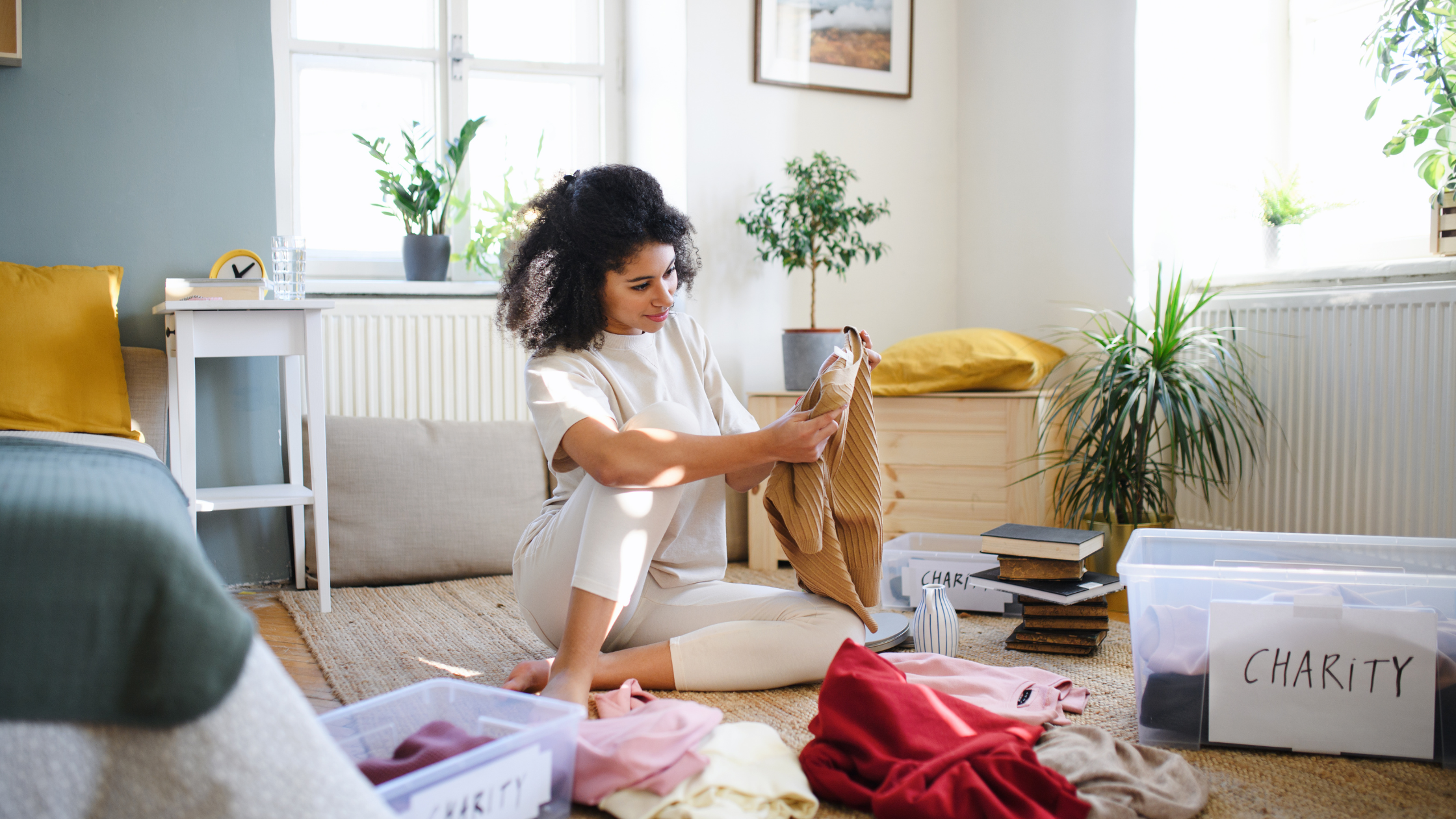 1. Clear Out Trash
You'll be surprised at the amount of stuff that collects inside the home that no longer serves you. Go room by room with two bags: one for trash and one for donations.
Examples of trash include junk mail, old magazines (that you thought you'd read again later, but it's been two years), or food containers (that you planned to reuse, but now you have WAY too many.) Of course, recycle what you can and then toss the rest.
TIP:
Shred any documents with personal information
Examples of donations include clothes no longer worn, knick-knacks no longer cherished, or materials of an abandoned hobby. Load up your car for a local donation center or if you have a large amount of stuff, consider hosting a garage sale.
TIP:
The goal of a garage sale is to get rid of stuff, not to necessarily make a ton of money. LET IT GO! If you do have something particularly valuable, try listing it on an online marketplace.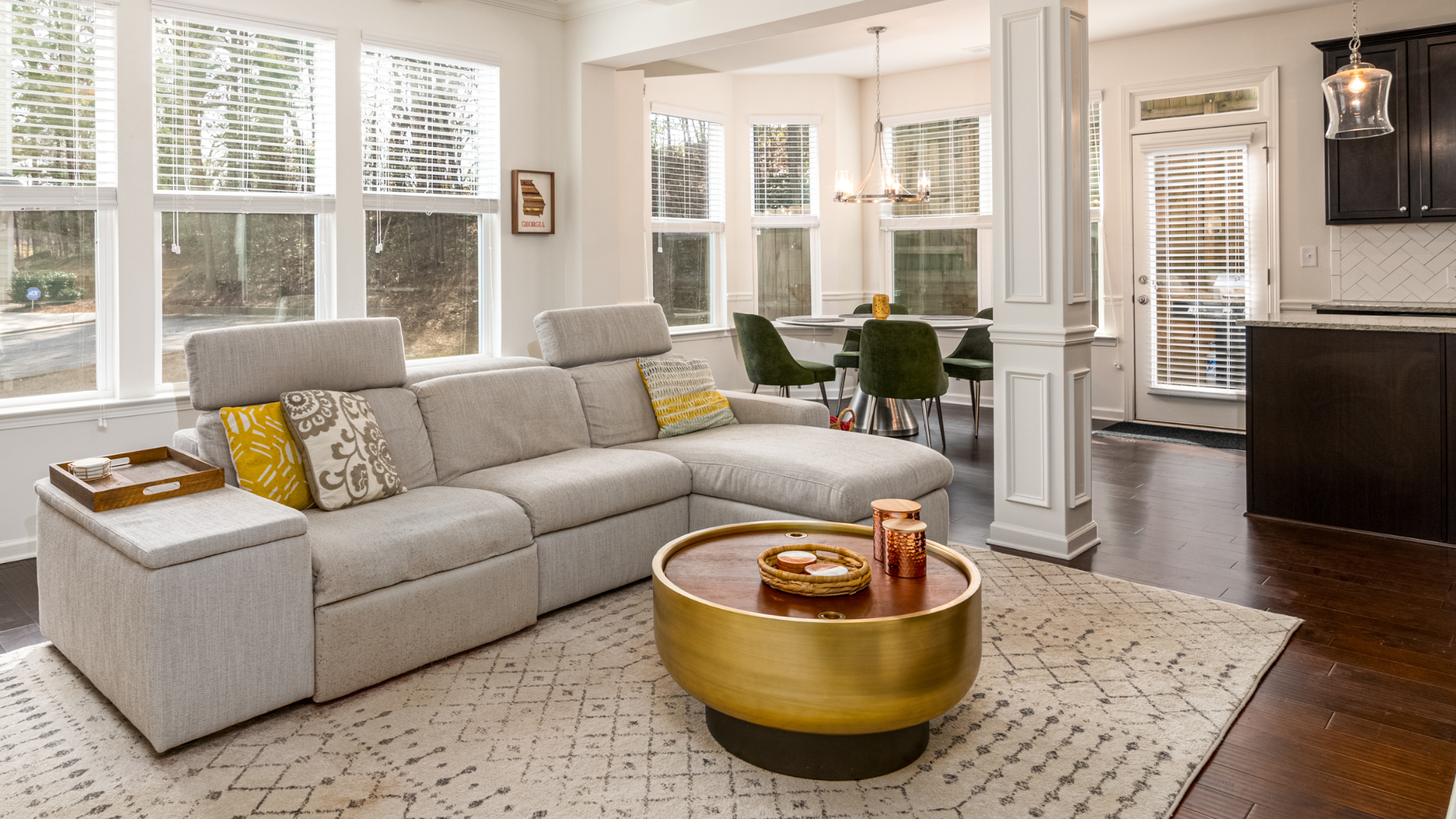 2. Eliminate Unnecessary or Bulky Furniture
In the previous step, hopefully, you cleared out any unused or excessively worn furniture pieces. Pare down to essential pieces that serve the purpose of the space. How many end tables do you need?!
When selling your home, overstuffed rooms appear too small and unappealing to prospective buyers. Remember, they want to envision their own belongings in the space. Focus on using your best pieces to stage your home with that in mind.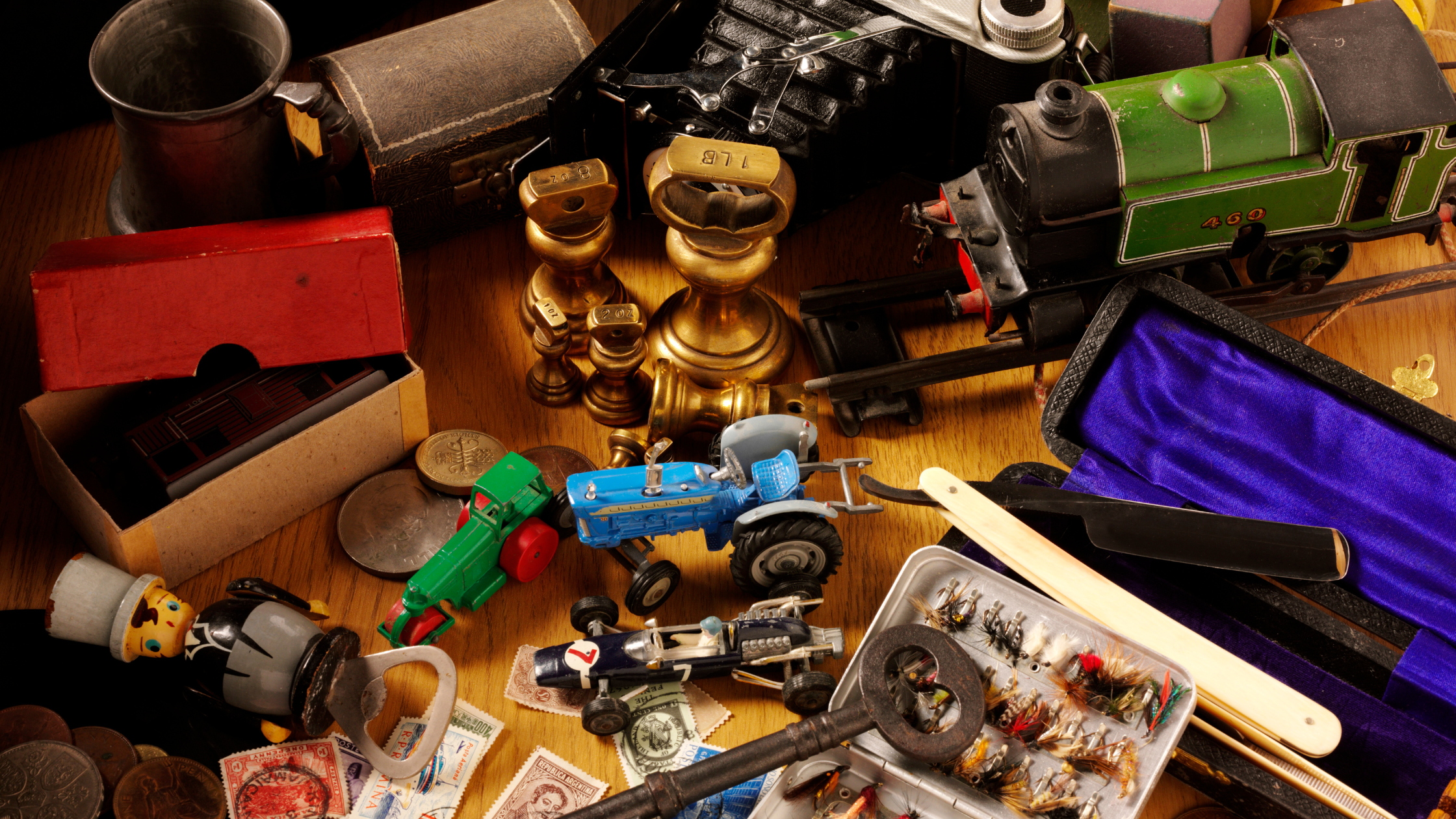 3. Depersonalize
Give yourself a headstart on moving! Personal items like photographs, memorabilia, or kids' artwork can be distracting to potential buyers who want to picture themselves living in the home. Pack these items first to move into your next home. Be sure to specially mark these boxes to be easily found and unpacked.
4. Unstuff Closets
Put yourself in the shoes of a potential buyer: you're touring a home, open a closet door (buyers will do this!), and see that it is absolutely packed. Wouldn't it be reasonable to then assume there's a storage problem at this home? How can you avoid that negative impression?
When the home is listed, closets should be spacious and airy. This goes for bedroom closets, linen closets, and pantries too! Pack away off-season clothes from bedroom closets and eliminate excessive extra sets of sheets and towels in linen closets. You can always revert back to step #1 to clear out what you no longer use!
TIP:
Completely clear the floor of every closet. This is the easiest way to achieve a spacious and organized feel.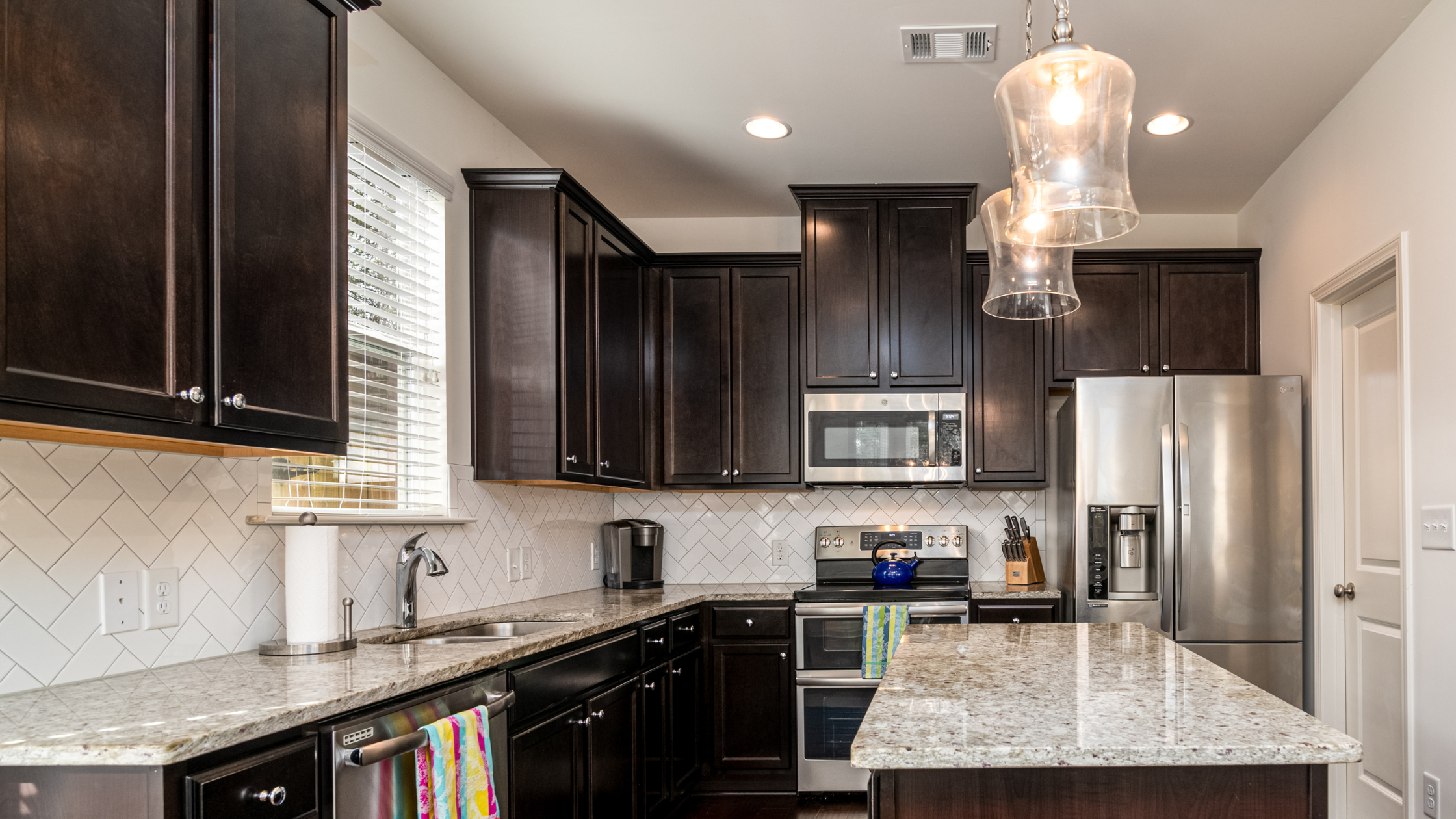 5. Clear the Surfaces
Flat surfaces (i.e. kitchen counters, bookshelves, bathroom vanities, coffee tables) tend to collect things. This is completely normal and how most people use their homes; however, it can make spaces look crowded and uninviting to prospective buyers. Create a 'home' for regularly used items in a drawer, cupboard, or closet so they can easily be cleared from surfaces when not in use. For decorative items, less is more. Stick to only one to three items per shelf, table, or counter to avoid looking too busy.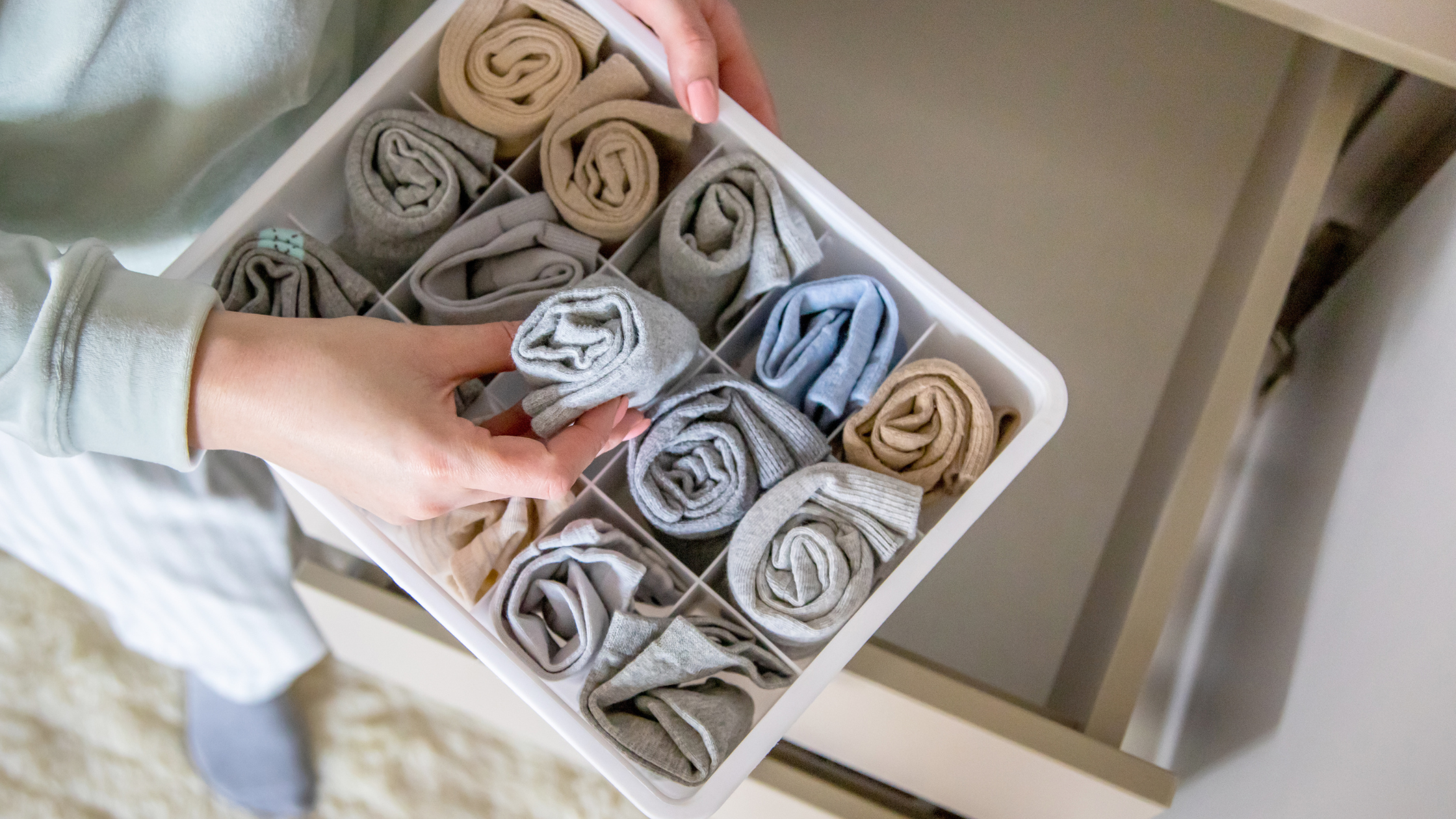 6. Create a Routine to Stay Clutter Free
It's one thing to go through a declutter and then a whole other task to keep it that way! The best thing you can do for yourself is to build systems and routines to maintain a clutter-free home. This way there's no need to scramble when you get a showing request. You'll also carry good habits into your new space after you move. Examples of routines to maintain a clutter-free home:
Use the One-In & One-Out rule: when you buy something new, throw away or donate an old item
Every day, set a 10-minute timer and clear surfaces
Before setting something down, ask yourself, "Does this belong here?" If the answer is no, take an extra second to put it where it should go
However big or small your decluttering mission may be, it is well worth it for improved mental clarity as well as boosting first impressions from potential homebuyers.
Keep the momentum going and follow our guide to
preparing your home to sell
with even more tips!
This article is brought to you by Cindy Bunch, Realtor with the Bunch Team Realty Group at Keller Williams Atlanta Partners.
Learn more about our team
and reach out to us anytime to help with your real estate goals.