Wednesday, April 20, 2022 / by Cindy Bunch
Earth Day (
earthday.org
), April 22, is the one day we shift the world's focus on the earth's health, but with everyone making small habit changes to improve the planet's well-being, it can be a year-round undertaking.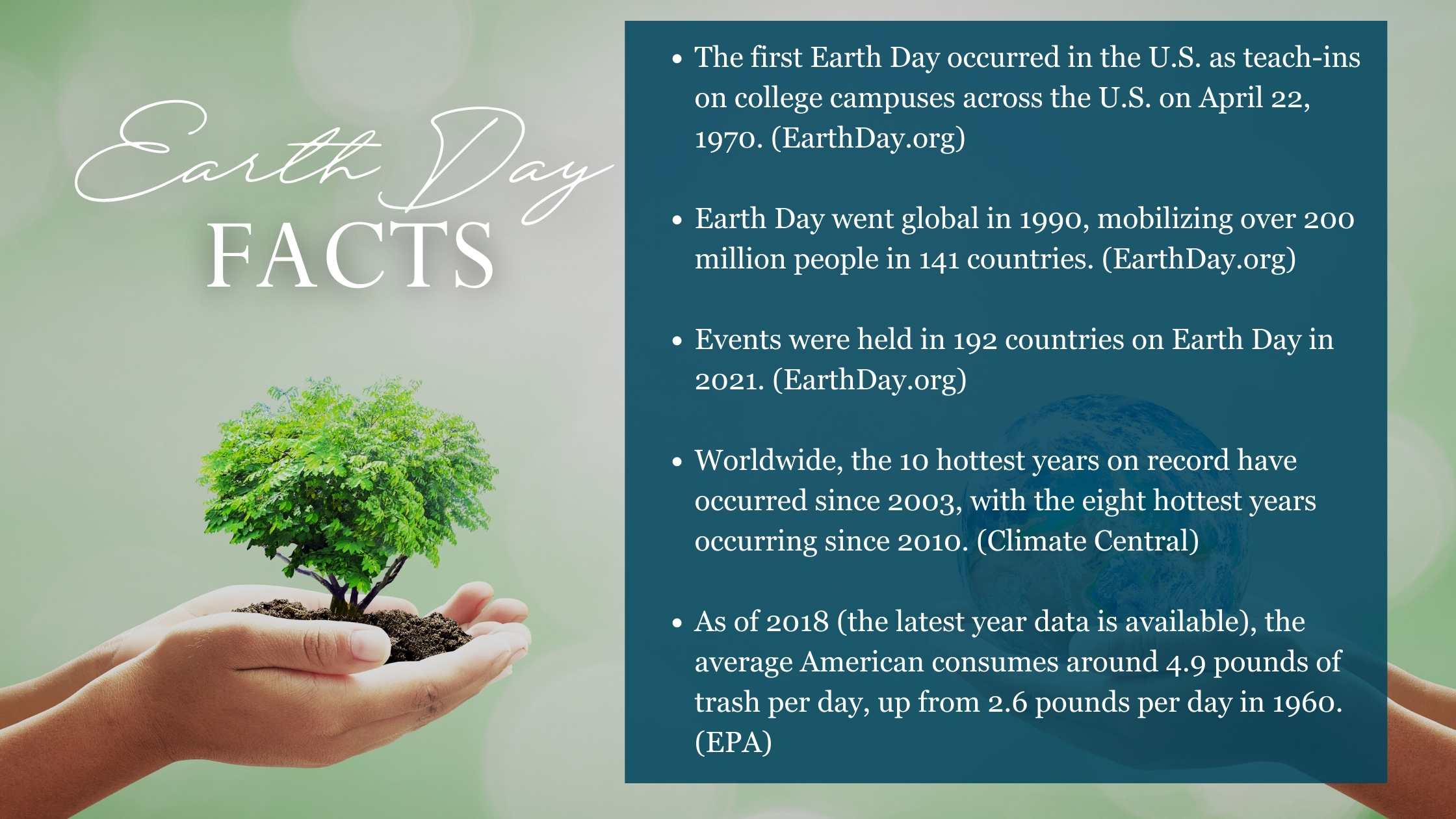 Some are concerned about lowering their carbon footprint, while others are driven by reducing energy costs and living in a healthier and more comfortable home. In fact, according to the National Association of REALTORS®' "2022 Home Buyer and Seller Generational Trends" report, 30% of all buyers considered environmentally friendly features very important.
Traditionally big-ticket energy-saving technologies, like smart thermostats, LED lighting, and solar panels continue to come down in price making them more accessible to the average homeowner. Likewise, electric cars have recently made huge strides in improved technology and affordability.
No matter your motivation or your budget, here are some changes you can make at home that benefit both you and the planet.
1. Seal air leaks.
By sealing the minor cracks that let air in and out of your house, you can save between 5% and 10% on energy bills, according to EnergySaver. The job requires about two hours and costs between $3 and $30 in materials.
A few other benefits of sealing any air leaks:

Reduced noise from outside

Less pollen, dust and insects (or pests) entering your home

Better humidity control
2. Collect rainwater.
You can cut your water consumption by channeling rainwater from your downspouts to a rain barrel and reusing it for landscape watering. One 55-gallon barrel can save up to 1,300 gallons of water during the summer months.
Bonus: Roof-Runoff water is completely free and will save on your monthly water bill!
3. Cut phantom energy.
Some electronic devices use power 24 hours a day, even when they're in "standby" or "sleep" mode. Unplug devices you use infrequently, and plug TVs, DVD players, and game consoles into a power strip that you can turn off all at once when you're not using them.
You can make this easier on yourself by using a power strip that can turn off multiple devices with the flip of a single switch.
4. Reduce water heating costs.
Lower your water heating temperature to 120°F. For each 10-degree reduction in your water heating temperature, you can save between $12 and $30 annually.
You can take it a step further to also reduce the amount of hot water you use: only run full loads of laundry or dishes and be mindful of running baths or taking long showers.
5. Recycle.
Get up to speed on recycling. Paper and plastic are easy to recycle, but what about other hazardous things like auto fluids, electronics, batteries, and paint? Earth911.com has answers on recycling such items.
Another approach to reducing waste is to be mindful of your purchasing habits. Do you frequently buy items in single-serving packaging that you could switch to buying in larger quantities? Seek out packaging that you know you can easily recycle like glass and 1 or 2 plastics. Are there reusable versions of household items you can replace? For example, use silicone baking mats instead of single-use tin foil.
What other small changes can you make in your home to help the environment?
Additional Sources: SRER Marketplace Consumer Newsletter by Elyse Umlauf-Garneau


This article is brought to you by Cindy Bunch, Realtor with the Bunch Team Realty Group at Keller Williams Atlanta Partners. Learn more about our team and reach out to us anytime to help with your real estate goals.