Wednesday, January 19, 2022 / by Cindy Bunch
One of the joys of homeownership is regular home maintenance. (You can read that with a tone of sarcasm if you wish!) Keeping on top of these maintenance items will not only make living in your home more enjoyable but also shorten your to-do list if you decide to sell your home.
This 12-point home maintenance checklist will keep your house in good working condition and potentially prevent bigger projects in the future.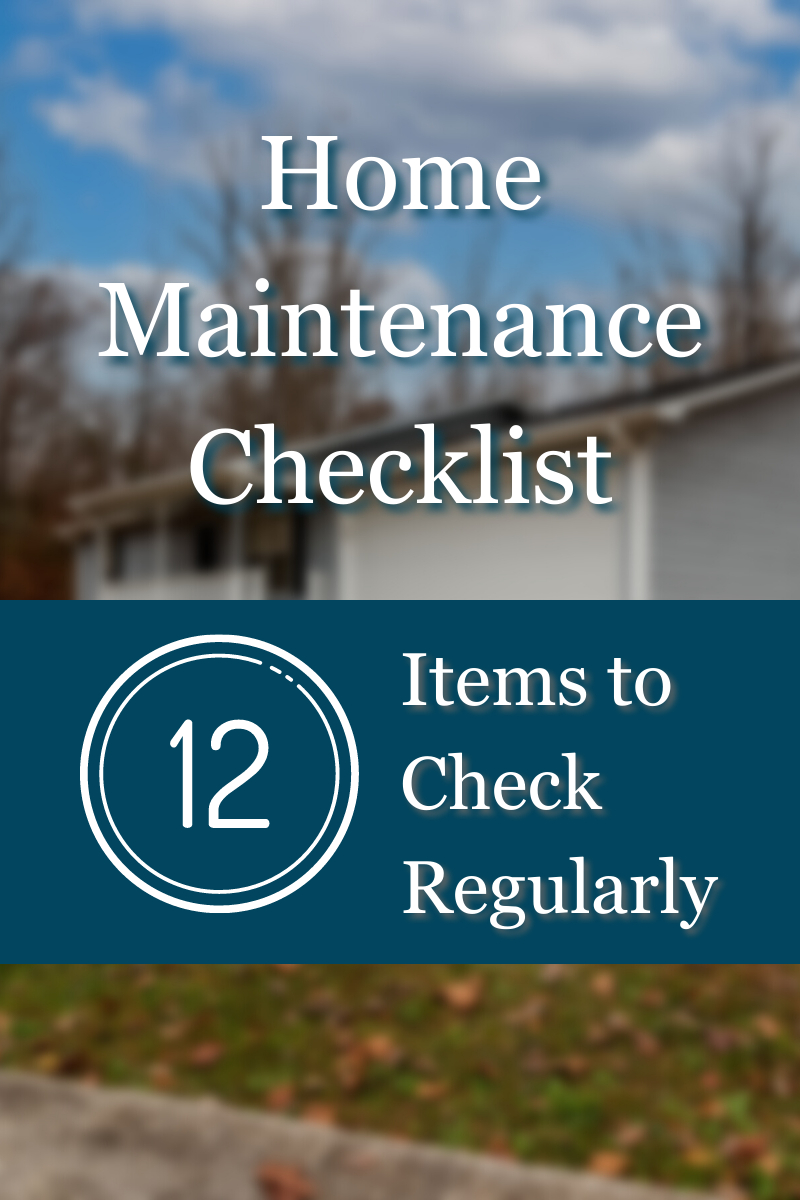 Your house may have unique features that require maintenance not included on this list, but this is a great place to start:


1. Replace Furnace Filters

How often? Quarterly

All the air in your home is pulled through your HVAC system, so having a clean filter in place catches dirt, dust, allergens, and more before recirculating back into your home. If this filter gets clogged, not only are you missing out on the air cleaning, it requires your system to work harder. Working harder = shortened lifespan of the system and higher energy costs.

There are a few factors to consider when determining the frequency of replacing filters. You may want to replace filters more than once a quarter if:


You have pets

You have kids

You have health concerns like asthma

Your HVAC system manufacturer or installer recommends it


2. Inspect the Attic and Unfinished Spaces

How often? Quarterly

Once a season, check out your attic for signs of any potential problems. This applies to unfinished basements or crawl spaces too! Look for evidence of any of the following that should be repaired
Pests and any holes they could fit through
Air Leaks/Drafts

Water Leaks/Moisture

Cracks in any concrete

Catching potential issues with any of the above in the early stages will save you a headache and expense later.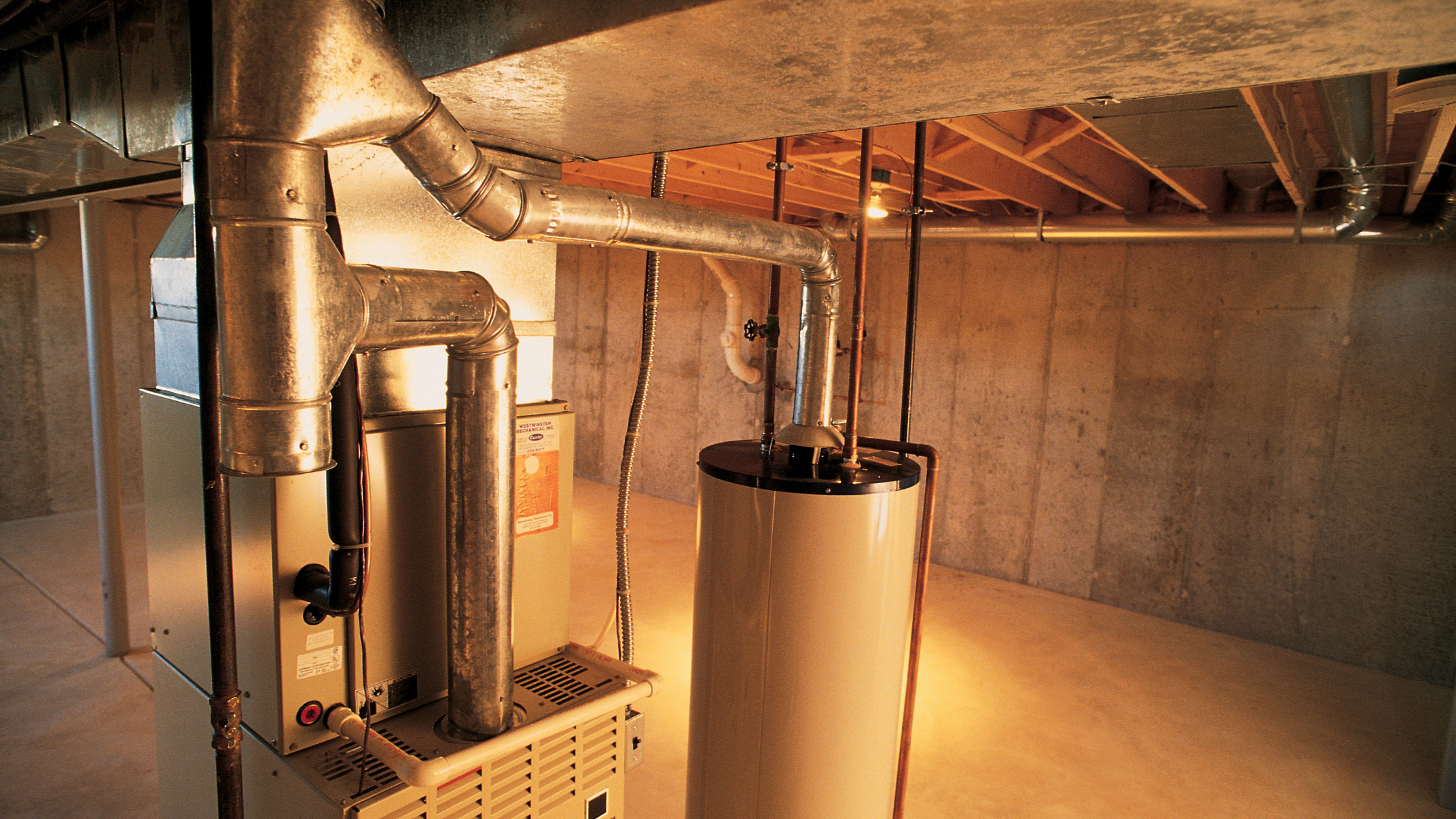 3. Inspect and Service your HVAC System


How often? Twice a year (AC in the Spring and Furnace in the Fall)


Prior to the season in which you'll need it, have a licensed professional inspect and service your air conditioner and furnace. Again, resolving any mechanical concerns early may protect the longevity of your system. Common preventative maintenance includes:
Cleaning of coils, drains, and elements

Inspecting connections, motor operations, and thermostat functionality

Monitoring refrigerant pressure

Testing safety controls

Lubricating moving parts

This may also be the ideal time to clean ductwork if needed as well.

4. Deep Clean

How often? Twice a year

Gather the family and set aside a weekend twice a year to deep clean the often overlooked nooks and crannies:
Dust ceiling fan blades

Scrub baseboards

Wipe down walls

Clean UNDER appliances (when was the last time you vacuumed the refrigerator coils?)

Wash windows
If you have carpet, consider having it steam cleaned. You could also hire professional cleaners, if it fits your budget, to do this bi-annual deep clean - they might see dirt you never noticed.

Take this opportunity as well to declutter unused items destined for the donation bin. Prevent a build-up of stuff as well as dirt!


5. Check, Repair, Replace Caulking Around Tubs & Showers

How often? Annually

Inspect the condition of the caulk in showers and surrounding tubs. This also applies to any over-mount sinks you may have in your kitchen or bathrooms. It's a relatively easy DIY fix in the event the caulking needs to be replaced. You prevent damage that may be caused by peeling, cracking, mold or mildew by maintaining and replacing your caulking regularly. You also want a complete seal in these areas to prevent any water leaks.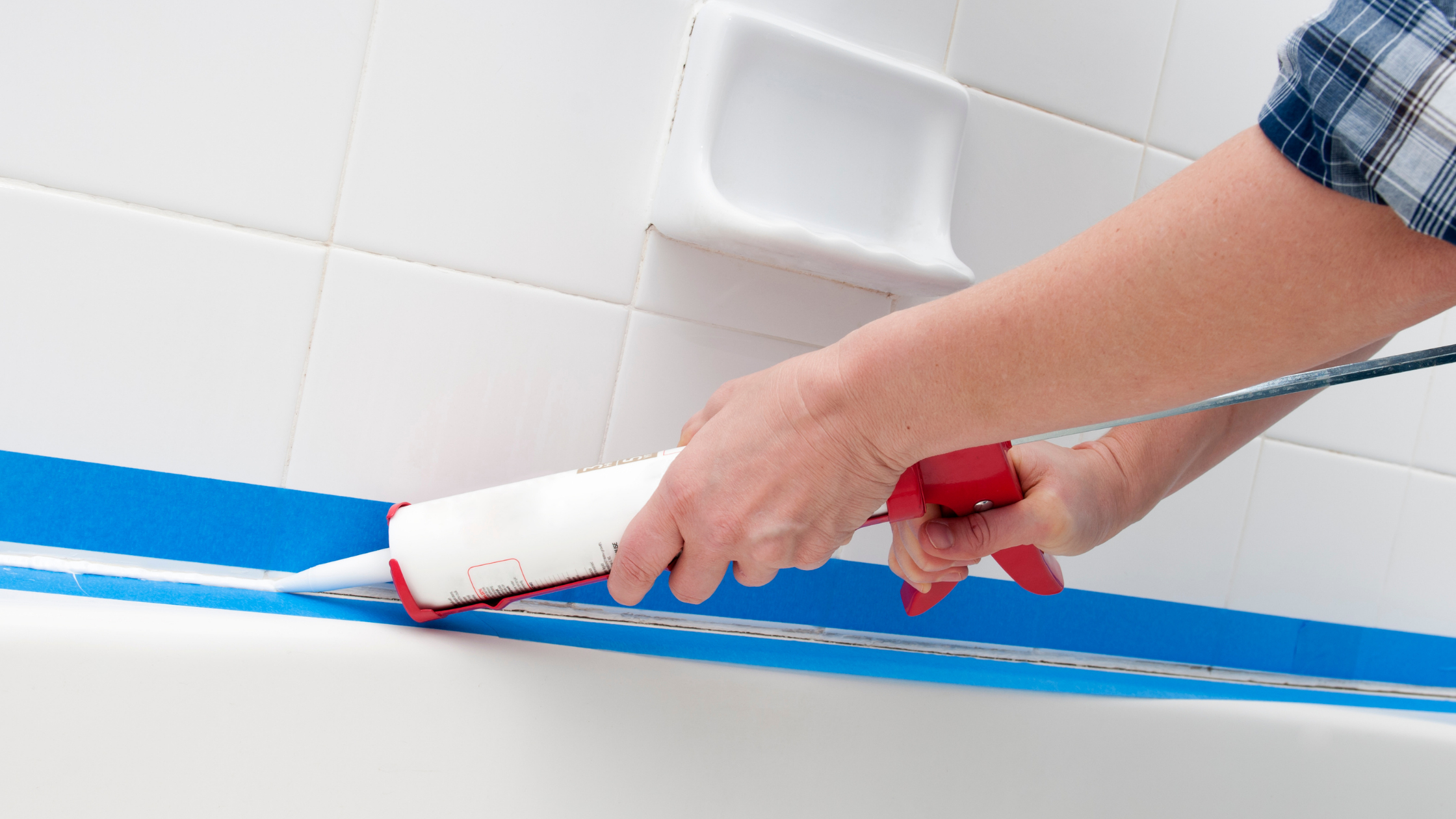 6. Clean the Chimney

How Often? Annually

In the fall, as the temperatures begin to cool (in Georgia, this is more like November), you'll want to have your chimney cleaned. If regularly used and wood-burning, this is a must every year. If you have gas logs, consult a chimney sweep to advise on how frequently cleaning is needed.

This will give you peace of mind every time you use your fireplace because regular cleaning can help prevent a chimney fire and improve the functionality of the fireplace.


7. Trim Shrubs and Other Landscaping

How Often? Annually

Be sure all trees and shrubs are trimmed back and not touching the exterior of the house. Keep in mind that some flowering bushes may need to be trimmed at specific times of the season. Additionally, maintaining clean edges and shapely landscaping is much easier than tackling a big overgrowth project!

How Often? Annually

Here in Georgia, we have a plethora of pine trees. While they make for a lovely landscape, they shed immensely in the fall. Pine needles, as well as leaves, need to be cleared from gutters at the end of the season to prevent any clogging.

Rainwater has to go somewhere when it falls, so if your gutters are clogged, water will overflow and run down your house instead of through a downspout away from your house as it should. Pooled water in the gutters is also a breeding ground for mosquitoes.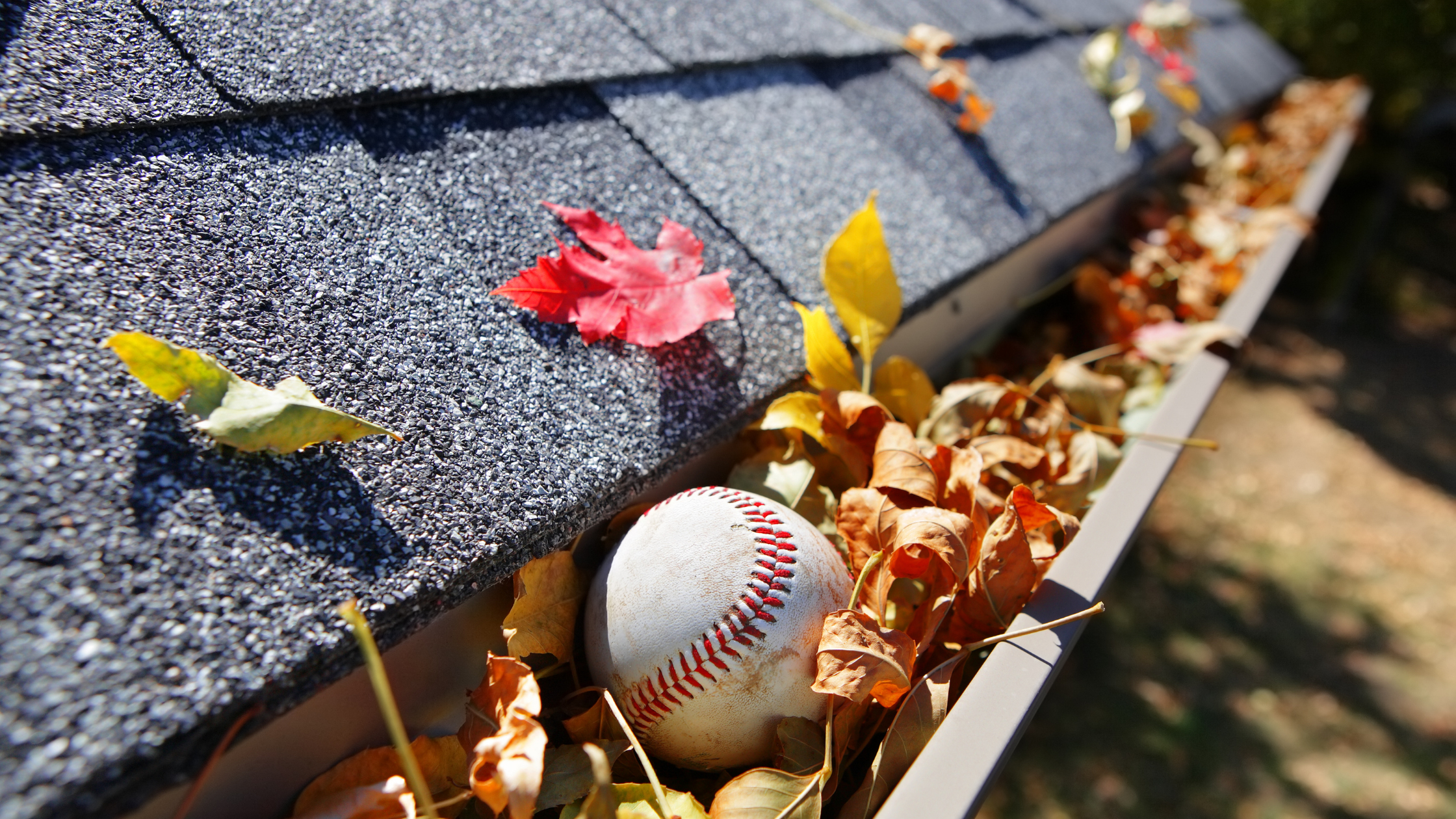 9. Look for Pooled Water Around the Exterior
How Often? Annually

Following a healthy rainstorm, tour the outside of your house looking for any stagnant water. Be sure water is draining away from your house and not towards it to prevent water damage to the building materials of the house or leaks into your home. Regrading or updating a drainage system will keep your home protected and dry.
How Often? Annually

While touring the outside of your home, look for potential issues in need of repair:
Does the siding and trim need fresh paint?

Are there any areas of wood rot to be replaced?

Does the siding just need to be cleaned?
Keeping the exterior clean and painted will prevent the need to replace pieces in the future and better shield your home from the elements.


11. Clean and Repair Your Deck or Patio

How Often? Annually

Every spring or summer, pressure wash your deck or patio to clean dirt and debris that has accumulated over the previous season. The deck may need to be re-stained or have boards replaced - this goes for a fence too if you have one! Repair any cracks on concrete patios, walkways, and driveways. This extends the life of the concrete so that moisture doesn't seep in and create more, larger cracks.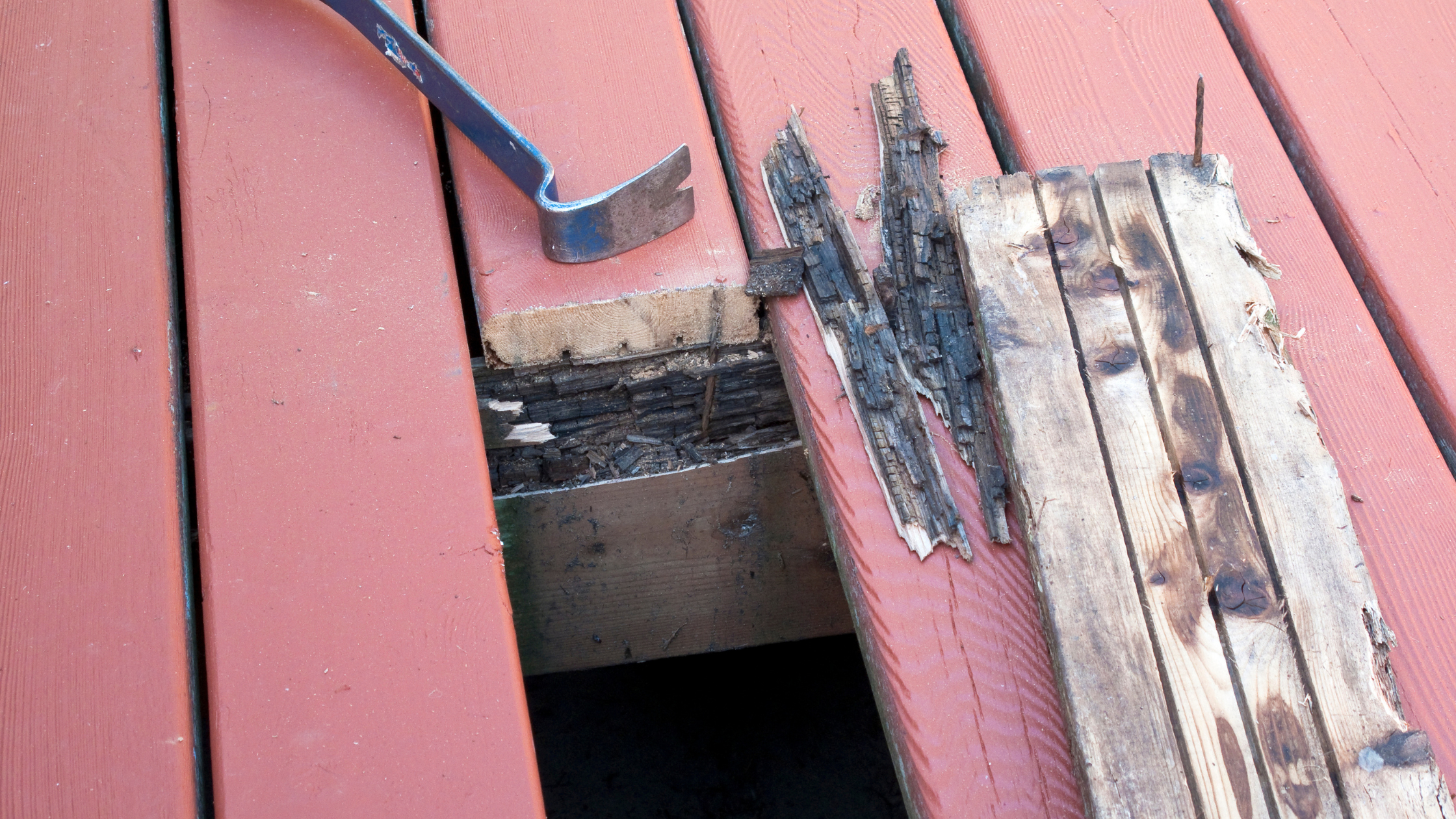 12. Check Windows

How Often? Annually

While you've got nice weather in the spring or summer, inspect your windows. Repair or replace any damaged screens to prevent any pests from entering and maintain curb appeal. Replace weather stripping or caulking in need of repair to prevent water intrusion. Cracked caulking can allow water to enter the walls of the home which can lead to extensive moisture damage.


As you've likely noticed from this list, completing routine maintenance is key to preventing larger, more expensive repair projects. The more you maintain over your time owning your home, the shorter your to-do list will be when it comes time to sell. A well-maintained home also presents well to potential home buyers and often leads to bigger and better offers.

If you're curious about what makes the most sense for your home when it comes to improvements, talk to a real estate agent who knows your market well.




This article is brought to you by Cindy Bunch, Realtor with the Bunch Team Realty Group at Keller Williams Atlanta Partners.
Learn more about our team
and reach out to us anytime to help with your real estate goals.