Wednesday, March 9, 2022 / by Cindy Bunch
This week, the Bunch Team is happy to host guest blogger, Candace Sigmon! You could say Candace Sigmon was born to DIY. She has always loved to tinker, fix, and build, and she has been working on home projects with her dad pretty much ever since she could hold a hammer. She created AtHomeHelper.com because she thought it might be fun to share some of what she has learned along the way as well as resources that she finds especially useful.

---

Many aspiring homeowners like the idea of going straight for a forever home when they make a purchase. However, others think a starter home is a better fit initially, and some may even struggle to decide between the two.
Ultimately, choosing between a starter and a forever home can be tricky. Thankfully, it can get easier if you use the right approach. Here's what you need to do.
Accounting for Your Budget
Affordability is a critical part of the question. While the median home price in Duluth, GA, is around $570,000 at the time of this publication, prices can vary throughout the city — case in point, nearby Atlanta works out at just over $380,000 at the time of this publication.
As part of the process, you'll need to determine how much you can reasonably afford to spend. Researching home prices in different parts of Duluth can help you determine if various neighborhoods are affordable, allowing you to choose a location with greater ease.
After that, you'll want to factor in all of the costs of making a purchase. Depending on the type of mortgage, you may have different down payment requirements or fees. Plus, your down payment often determines whether you owe PMI, barring a few exceptions.
There are also property taxes to pay. While property taxes in Georgia are relatively low, that doesn't mean they can't be hard to shoulder. The same goes for homeowners' insurance. It costs far more than renters. On average, homeowners' insurance costs $1,083 annually, while for renters, it's a mere $187 per year. That's a massive difference.
Ultimately, you need to ensure that your budget supports buying a home, period. After that, you can determine which kind of property is best.
Starter Home vs. Forever Home: How to Decide
If your budget supports a home purchase, it's time to decide which type of house is best. To make that easier, here's a quick comparison of the benefits and drawbacks of starter and forever homes.
Comparing the Benefits of Starter and Forever Homes
Starter homes do come with some clear benefits. Along with being more affordable, start homes typically require less upkeep. Additionally, you can build up equity that you can use later to purchase your dream home, which could make that house far more affordable than it is today.
Additionally, there is significant potential for future income since starter homes often make great rentals. Turning your starter home into a rental isn't necessarily as difficult as it initially seems, and it can give you steady cash over the long term. Plus, if you hire a property manager, it could be mainly passive income, which is a bonus.
If you go with a forever home instead, you're eliminating the need to move later. Plus, the house itself is usually larger, giving you space for a growing family. You may also have higher-end features, making the property more comfortable.
Finally, with a forever home, there may be higher-quality schools and amenities in the area since the neighborhood is usually more affluent and often pays more in property taxes overall. If you have children, that could be a boon.
Comparing the Drawbacks of Starter and Forever Homes
Both starter and forever homes come with drawbacks. For starter homes, the smaller size may not be ideal for a growing family. Additionally, more repairs might be necessary right after the purchase, depending on how diligent the last owner was about upkeep. When it comes time to sell later, you may also have a harder time since the property is less desirable.
With forever homes, the higher cost is the biggest concern in most cases. Along with a higher price initially, you'll spend more on upkeep, property taxes, and insurance. If you don't put any (or much) money down, a sudden market downturn soon after the purchase could put you at higher risk of ending up underwater, too.
Ultimately, only you can decide if the drawbacks outweigh the benefits for either option. Consider your needs and budget. Then, head in the direction that's right for you.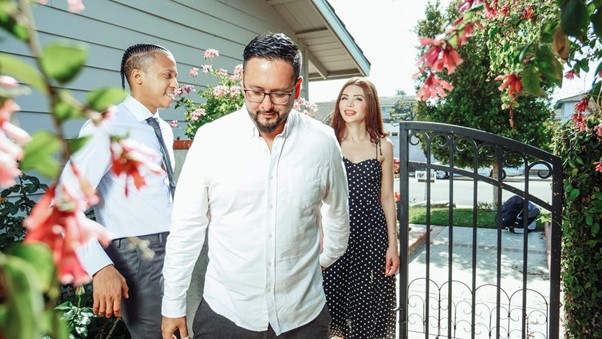 This article is brought to you by Cindy Bunch, Realtor with the Bunch Team Realty Group at Keller Williams Atlanta Partners. Learn more about our team and reach out to us anytime to help with your real estate goals.

Image via Pexels