Wednesday, March 29, 2023 / by Bunch Team Realty Group
Are you looking to buy a home, but not sure where to start? With so many emotions throughout the process, it can be overwhelming to know what to focus on and what to let go. After 20+ years in real estate, we have some tips on what to pay attention to and what you can let slide during your home search. We've simplified this with 4 things to look for and 4 things to look past when house hunting.
Where to start when buying a home in North Metro Atlanta, GA? Set these 4 items top of mind when starting your home search:
#1 Location
Location is one of the most important things to consider when buying a home. North Metro Atlanta is a vast area with a variety of different neighborhoods and towns. You want to make sure that your new home is close to the amenities that are important to you, such as grocery stores, parks, and schools. Consider your commute time to work and think about the type of neighborhood you want to live in.
Consider the lifestyle you want to have in your area. Do you enjoy local events? Towns like Duluth and Suwanee have fabulous town centers featuring not only delicious eateries and interesting shops, but also a tremendous events calendar including festivals, 5ks, and holiday specials.
The towns in North Metro Atlanta are quickly developing and improving their communal spaces for residents. Working with a local expert can help keep you on top of upcoming developments and events in your desired area.
#2 Budget & Cost of Improvements
Before you start your home search, it's important to set a budget and stick to it. You hopefully have a pre-approval in hand with your target sales price. Use this number to set a price range and narrow your search to what you can realistically afford. You don't want to be wasting time on homes outside of your budget.
You should also consider the cost of any improvements you may want to make after moving in. If you're handy and have the skills to make improvements yourself, you can save money on labor costs. If not, you'll need to hire contractors to do the work, which can be expensive.
Don't want to take on any projects? Expect to shop at the top of your price range to find a more move-in-ready home.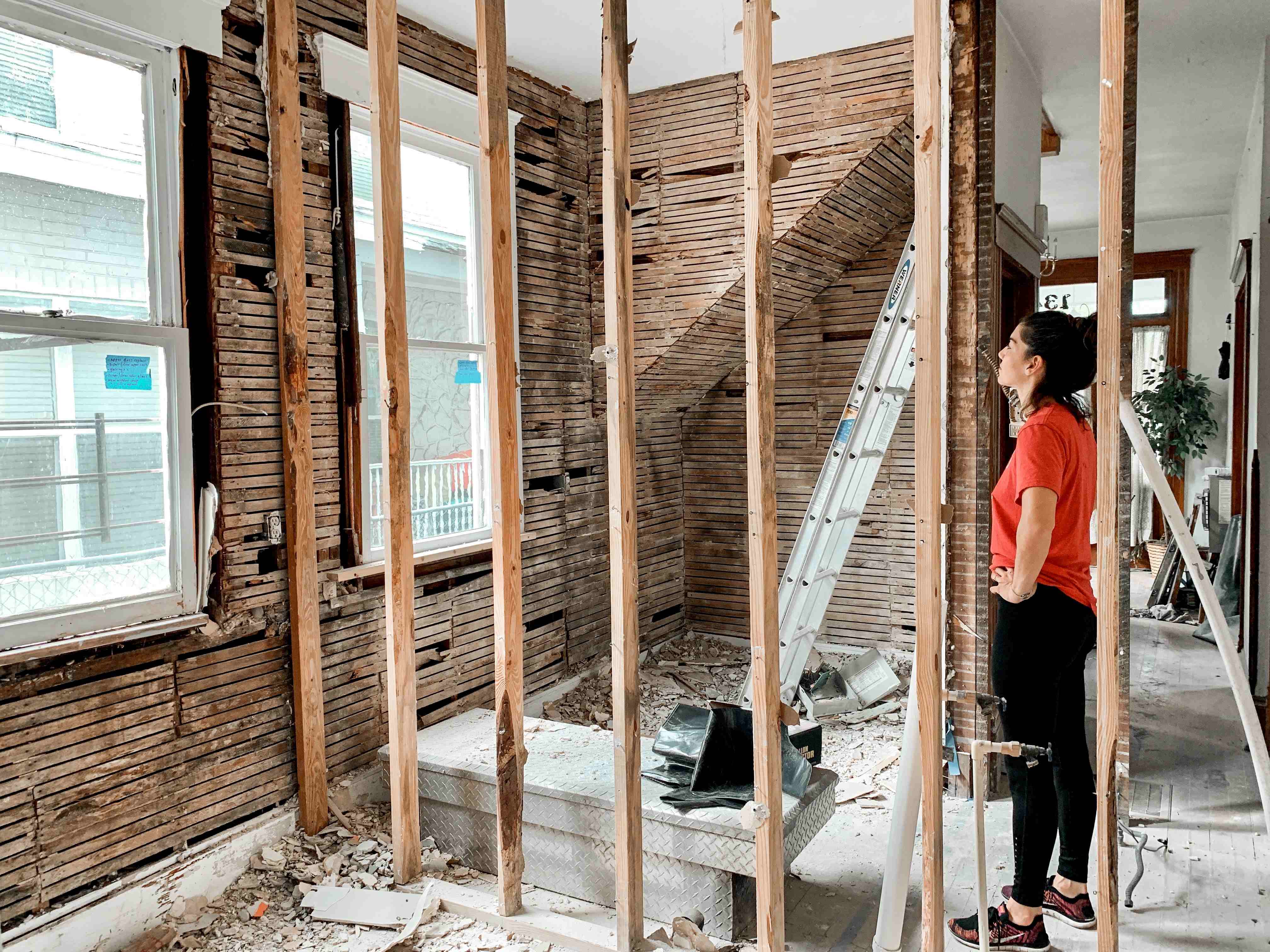 #3 Your Non-Negotiables
Make a list of your non-negotiables, such as the number of bedrooms and bathrooms, the type of floor plan you want, and whether you want a basement or not. These structural features are not easily changeable (unless you want to take on a MAJOR home remodel), so it's important to find a home that is built to meet your needs.
A fence can always be added to a yard, but does the size of the yard mean a lot to you? If you need room for pets or beloved outdoor activities, we can factor in a minimum lot size in your home search criteria, so you'll only see homes that offer the space you need.
#4 Conditions of Major Systems
Pay attention to the age and condition of major systems in the home, such as the furnace, air conditioner, water heater, and roof. These items can be expensive to repair or replace, so their condition can impact whether you proceed with the purchase or negotiate on your offer price.
Be sure to read through the details provided on the Property Seller's Disclosure which is where the current owners disclose any known defects and known ages of key systems. Also, it is important to hire a licensed inspector during your due diligence period who has the knowledge to best judge and report on the status of these items.
Next, what shouldn't you focus on when house hunting? While there are many things you should focus on during your home search, there are also things you can let slide. These are all things that are admittedly distracting when touring a home but ultimately the easiest to change after moving in!
#1 Seller's Style & Decor
We all have different tastes, priorities, and budgets when it comes to home decor. It's one of the joys of homeownership to come into a space and make it your own with paint and furnishings. Keep in mind that the seller will be moving all of their stuff out and wall color is a relatively easy detail to change, so don't get distracted by the seller's style and decor.
#2 Clutter
It's completely understandable when you tour a home and every surface is covered in clutter. It's difficult to see the beauty of a house, but you have to keep in mind, again, that all of that stuff goes when the seller moves out…..and then you can bring your own clutter in! (We all have it!)
#3 Poor Landscaping
Again, this is something that can be easily changed with a bit of elbow grease and a free weekend. Weeds can be pulled and prevented. Shrubs and plant-bed edging can be trimmed. You can always plant your own preference of plants!
#4 Rooms Used for Odd Purposes
This is a lot like numbers 1 and 2. What the sellers have chosen to do with their space doesn't dictate what you will do with it once you move in. There's no reason one homeowner's home gym couldn't be the next homeowner's craft room!
Hopefully, this list adds some clarity as you search for your next home!
Have you started your home search yet? Do you have an agent who's got your back in your house hunt? If not, contact our team to connect with one of the Bunch Team's buyer specialists to take the stress and strain out of buying a home.


This article is brought to you by Cindy Bunch, Realtor with the Bunch Team Realty Group at Keller Williams Atlanta Partners. Learn more about our team and reach out to us anytime to help with your real estate goals.