Wednesday, August 9, 2023 / by Bunch Team Realty Group
Welcome to a journey through the hidden oasis of Duluth, Georgia - the captivating Cardinal Lake Estates! As one of Gwinnett County's oldest and largest neighborhoods, this picturesque place is filled with attractions and curiosities. So let's dive into the heart of Duluth and explore what this remarkable neighborhood has to offer.


A Real Estate Gem in North Metro Atlanta
I'm Cindy Bunch with the Bunch Team Realty Group at Keller Williams. Having served as a Realtor in Duluth for over two decades, I'm thrilled to guide you through this bustling and thriving city, especially one of its most beloved neighborhoods, Cardinal Lake Estates.
The Neighborhood's Aesthetic
Hidden behind Duluth's energetic streets, Cardinal Lake Estates comprises over 600 stunning single-family homes, with room for potential expansion with several yet-to-be-developed lots. From cozy 1200 square-foot homes to palatial estates of 6500 square feet, there's a home to suit everyone. Most houses feature a standard 3-bedroom, 2-bathroom layout, with floor plans varying over several decades of construction.
This neighborhood is known for its nostalgic mid-century aesthetic, reminiscent of the "Brady Bunch" home. Many homes have been thoughtfully updated, with some built as recently as 2022. With an average lot size of 0.59 acres (some even exceeding 2 acres), there's plenty of space for outdoor family activities.
Village at Cardinal Lake
Adjacent to Cardinal Lake Estates is the Village at Cardinal Lake, offering 59 craftsman-style homes built between 2003 and 2004. Designed for those looking to downsize, these homes average 1900 sqft, with a separate HOA that includes lawn maintenance.
Real Estate Value
With average home values ranging between $400,000 and $500,000, Cardinal Lake Estates is a prized possession in Duluth's real estate landscape.
The Cardinal and Canary Lakes
The neighborhood's crown jewels, Cardinal and Canary Lakes (spanning 38 and 9 acres respectively), provide residents with opportunities for swimming, fishing, kayaking, and more. Activities are regulated by the
Cardinal Lake Civic Association
to preserve the lakes' beauty.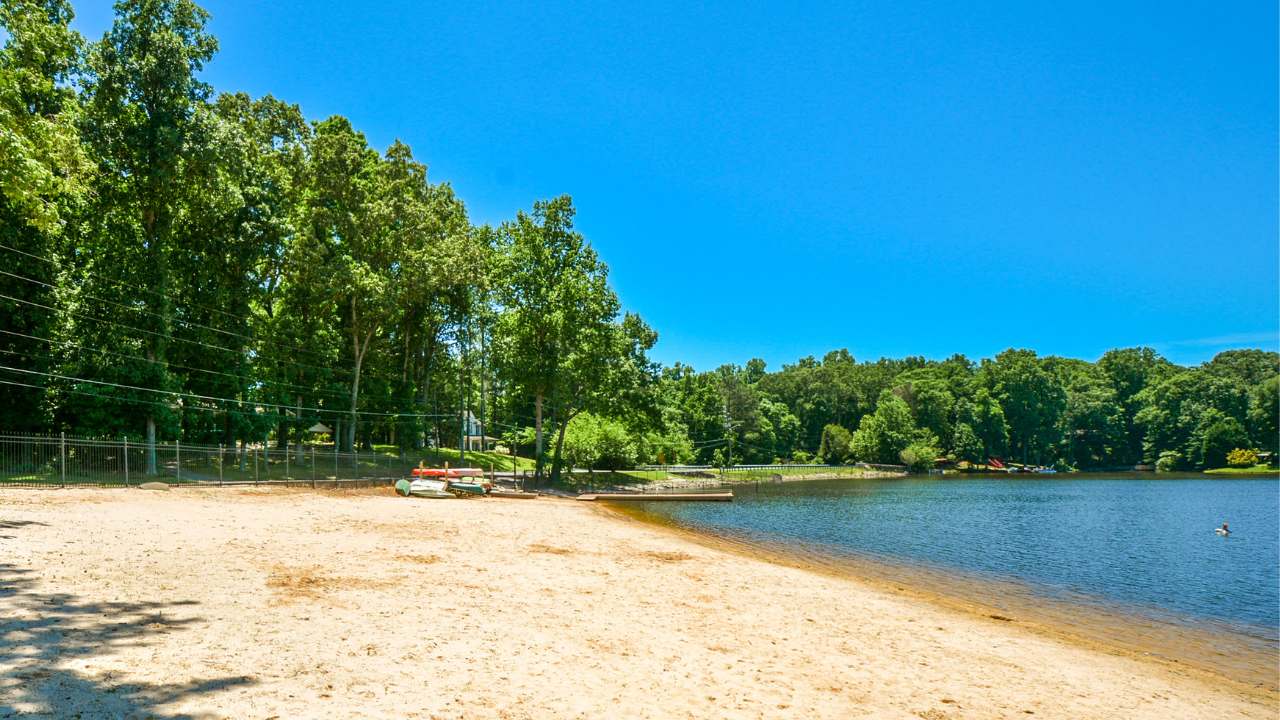 Community and Activities
Cardinal Lake Estates exudes the charm of a vacation resort. Whether it's children splashing in the pool or families kayaking on a sunny afternoon, there's always something happening here.
One charming detail adds to the allure: The developer, George Faulk, named each street after different birds inspired by the abundance of cardinals in the area. The neighborhood is now recognized as a bird sanctuary, with residents actively engaging in activities like birdwatching and group gardening.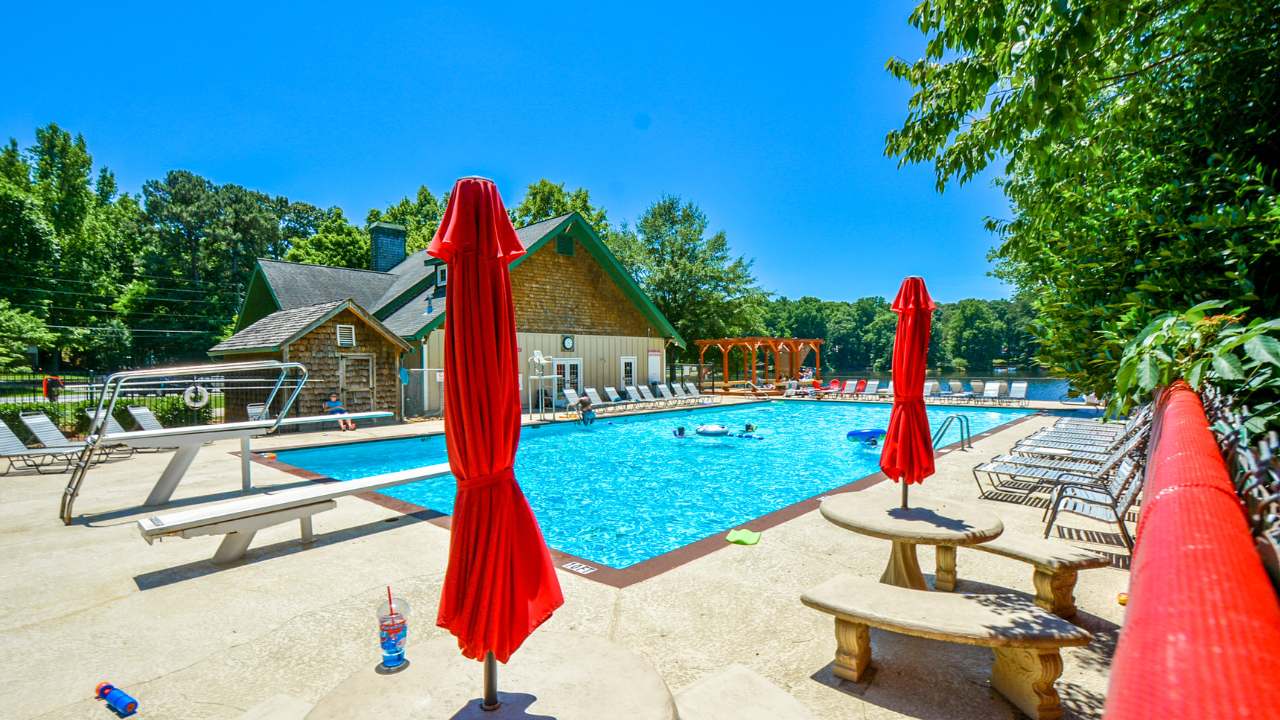 Hosting and Events
Looking to host a party? The Cardinal Lake Clubhouse, with its expansive patio, is available for special event rentals.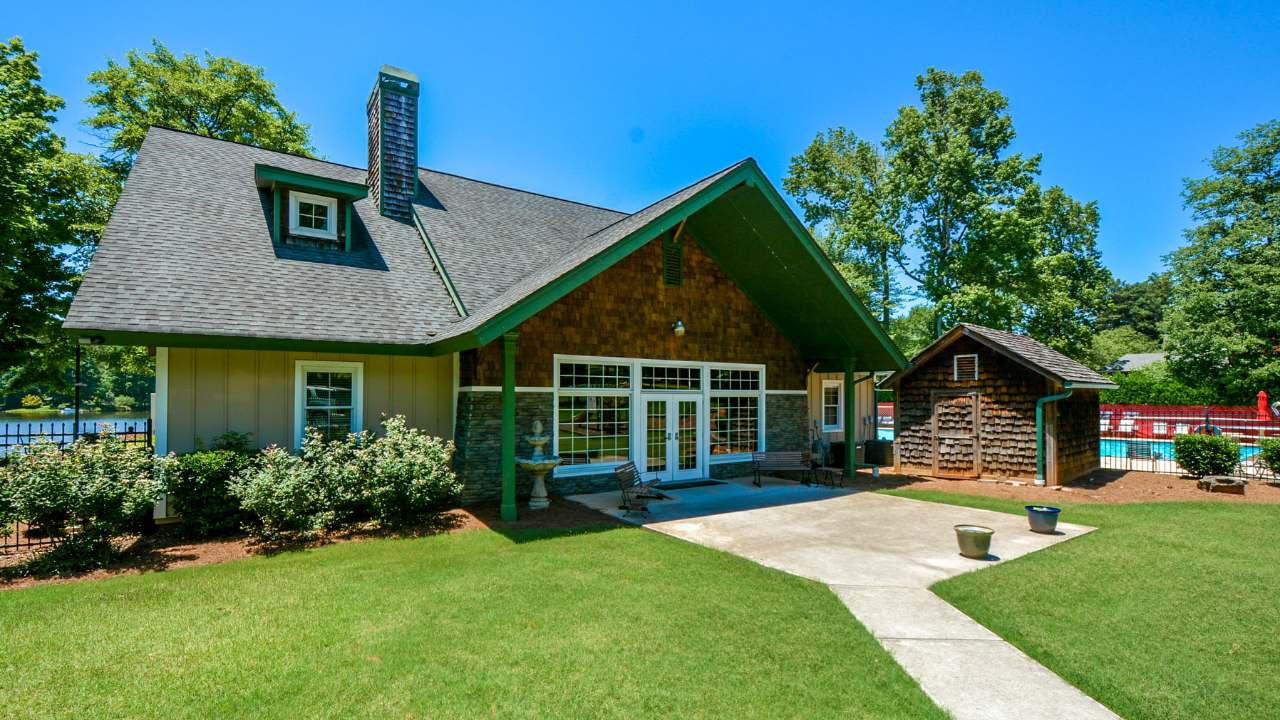 Location and Accessibility
Conveniently located near Historic Duluth, Duluth Town Greene, and major highways, Cardinal Lake Estates offers both the serenity of nature and the convenience of city life.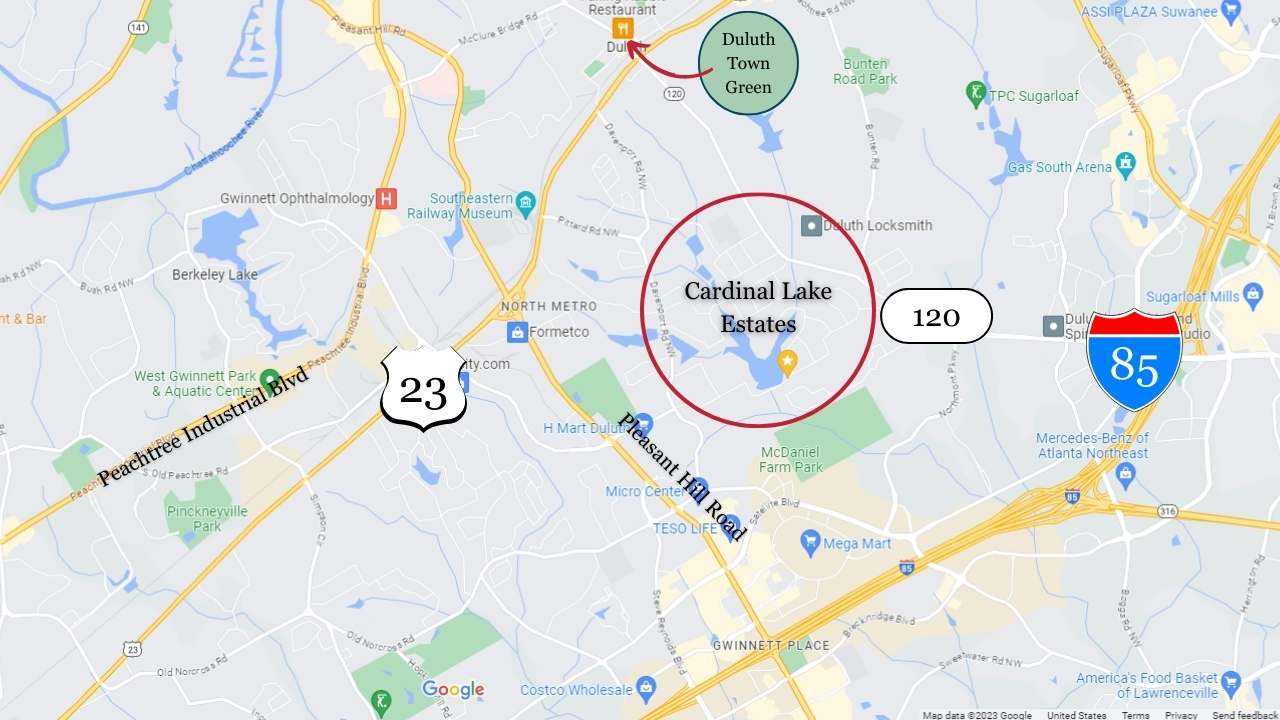 Explore Cardinal Lake Estates with Us