Wednesday, June 14, 2023 / by Bunch Team Realty Group
Step-By-Step Downsizing for Retirement: How to Simplify Your Life and Enjoy Smaller Living
Downsizing during retirement can be both a practical and sentimental journey for many. Transitioning from a larger family home to a smaller, more manageable one often elicits a mixture of emotions. Yet, navigating this process can be made smoother with a well-structured plan and a dash of emotional support.
Before embarking on your downsizing adventure, it's crucial to assess your current lifestyle. Are there certain rooms in your home you hardly ever use? Do you stumble upon items tucked away in closets that haven't seen daylight in years? Acknowledging these realities is the first step to imagining a life in a smaller, more compact living space.
Choosing a Smaller Home: Visualizing Your Ideal Space
Visualizing your ideal smaller home can be an exciting process. This is the perfect time to consider the type of rooms you'll need and their purpose. This exercise not only helps you understand your essential needs but also assists in determining what items to hold onto and which ones to bid farewell.
The mere thought of decluttering a lifetime of belongings can be daunting. However, breaking the task down into manageable steps can significantly ease the process. Aim for one area at a time: a room, a closet, or even a drawer. Setting realistic goals and celebrating your achievements will keep you motivated along the journey.
Decluttering for Downsizing: Making the Hard Decisions
The tough question when downsizing is: what should you keep? A helpful approach is to categorize items into 'keep', 'sell or donate', and 'toss'. Anything unused in the past year could be a good contender for the 'sell or donate' pile. Consistently reminding yourself of your envisioned smaller home during this sorting process can provide clarity and make decision-making easier.
Parting ways with sentimental items is undeniably the hardest part of decluttering. Allow yourself to feel these emotions, but remember that memories are not physical objects but beautiful moments stored in your heart and mind. Capturing photos of sentimental items before parting with them can be a comforting alternative.
Optimal Living in a Smaller Space: Creative Storage Solutions
As you prepare for the move, keep in mind that a smaller home doesn't equate to a cluttered one. There are countless innovative storage solutions available today, from furniture with built-in storage to ingenious organization hacks. Embracing these strategies can help you maximize your new living space.
Once you've sorted your belongings, you'll need to dispose of what you're not keeping. Selling valuable items online or hosting a yard sale can be profitable. Donating usable items to charities not only declutters your home but also benefits those in need. Recycling should always be a priority whenever possible.
Choosing a Smaller Home and Making It Work
Here's an inspiring real-life example of successful downsizing: Meet Sandra and David, a retired couple who transitioned from a 5-bedroom family home to a compact 3-bedroom house in a 55+ community. Starting their decluttering process six months before the move, they embarked on a nostalgic journey, sifting through decades of cherished possessions. Although there were emotional moments, the joy of reliving fond memories was also present. By selling many items online and donating to charities, they managed to simplify their lifestyle. Today, they are happily nestled in their new home, surrounded by their most loved possessions and enjoying the perks of their new community.
Downsizing and decluttering may seem like a challenge, but the rewards far outweigh the effort. It's more than just a process of letting go; it's about creating space for new experiences in this exciting phase of life.
In closing, remember that downs
izing for retirement doesn't have to be a stressful ordeal. With practical steps and a positive mindset, you can successfully navigate this journey, embracing the change and truly enjoying your retirement living in your cozy, small house.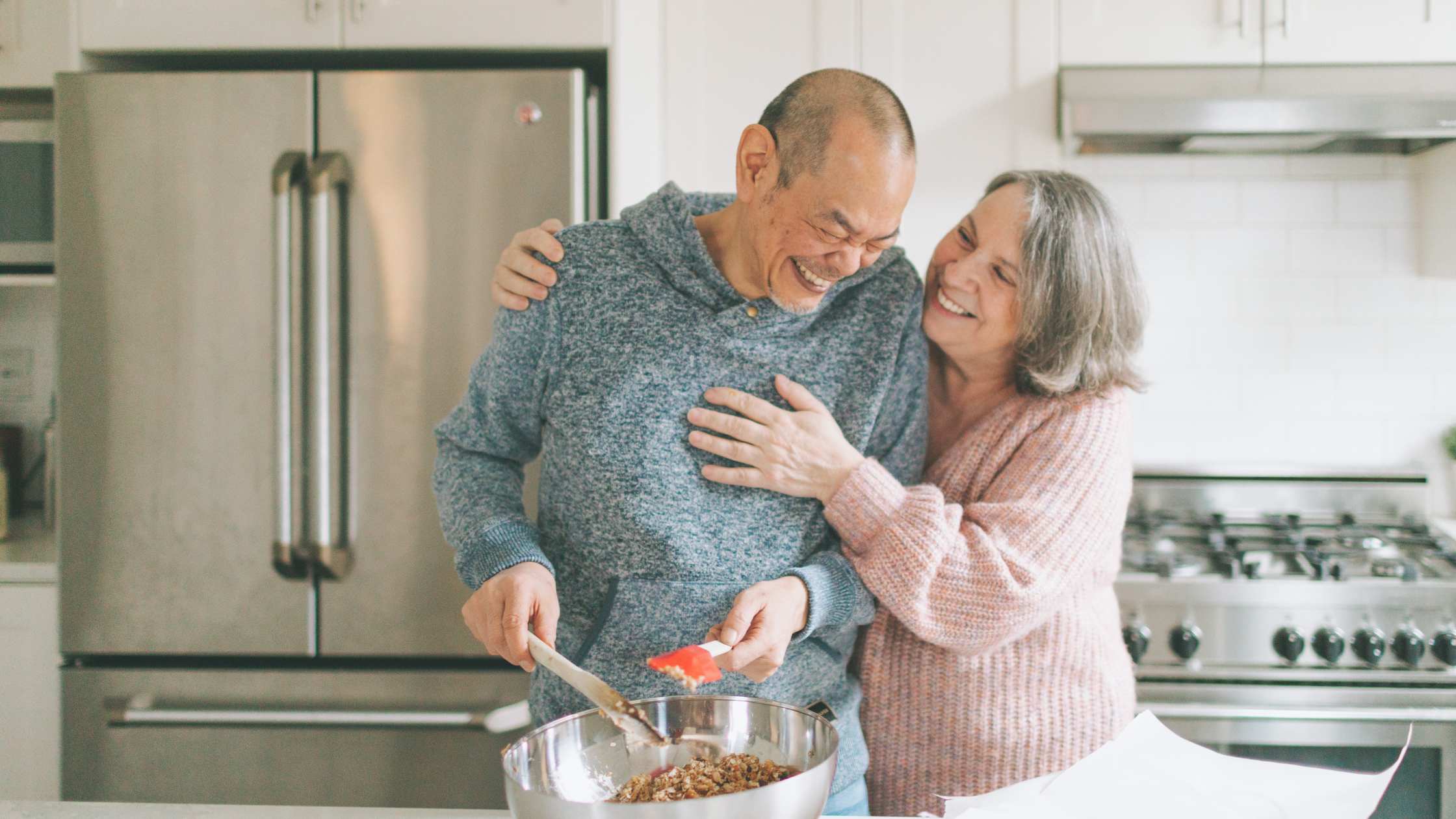 This article is brought to you by Cindy Bunch, Realtor with the
Bunch Team Realty Group
at Keller Williams Atlanta Partners.
Learn more about our team
and reach out to us anytime to help with your real estate goals.