Wednesday, August 2, 2023 / by Bunch Team Realty Group
If you're thinking about selling your home, the most important question likely on your mind is, "How should I price my home?" Pricing a home is both a science and an art, a delicate balancing act that requires careful consideration and strategic planning. This guide will walk you through the intricate process of pricing your home for a quick sale, without compromising your financial return.

The Tightrope of Home Pricing
Imagine walking a tightrope. To your left, there's a steep drop—the danger of scaring off potential buyers with a price that's too high. To your right is another precipice—the risk of selling yourself short by pricing too low. Your goal is to find that thin line in the middle that sparks buyer interest without hurting your financial return. It's a precarious balancing act, but don't worry; The Bunch Team is here to help you navigate it.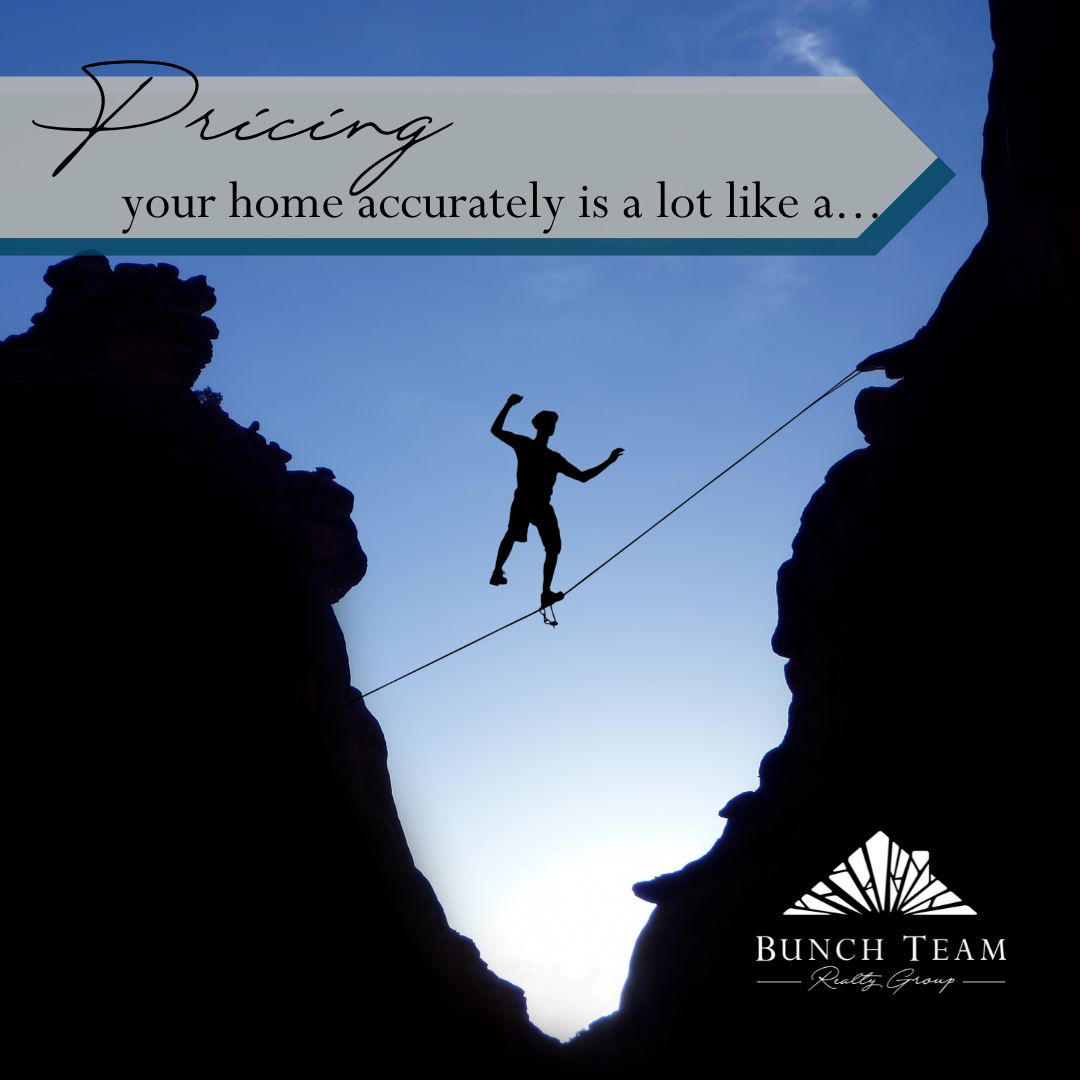 Your Roadmap to the Market: The Competitive Market Analysis (CMA)
Your first tool in this high-wire act is the Competitive Market Analysis, or CMA. More than just a document, the CMA is your roadmap to understanding the market. Created by a real estate professional, a CMA considers comparable homes in your area, whether currently on the market or sold recently. This thorough comparison gives you a reliable range to consider when pricing your home. You can use the Bunch Team's free
home estimate tool
to start to understand what your home is worth.
The Complex Notion of 'Value'
When it comes to value, there's more than meets the eye. Big-picture factors like location and the overall real estate market, which you can't change, play a significant role. However, the condition of your home, its unique features, and maintenance status can influence buyer perception. For example, if your home feels outdated or needs repairs, you might have to lower your price.


Supply and Demand: A Key Factor
The supply-demand equation in your area can also influence your pricing strategy. If there are many similar homes on the market, a competitive price could make your listing stand out.
Search for current listings
in your market to learn what your competition may be.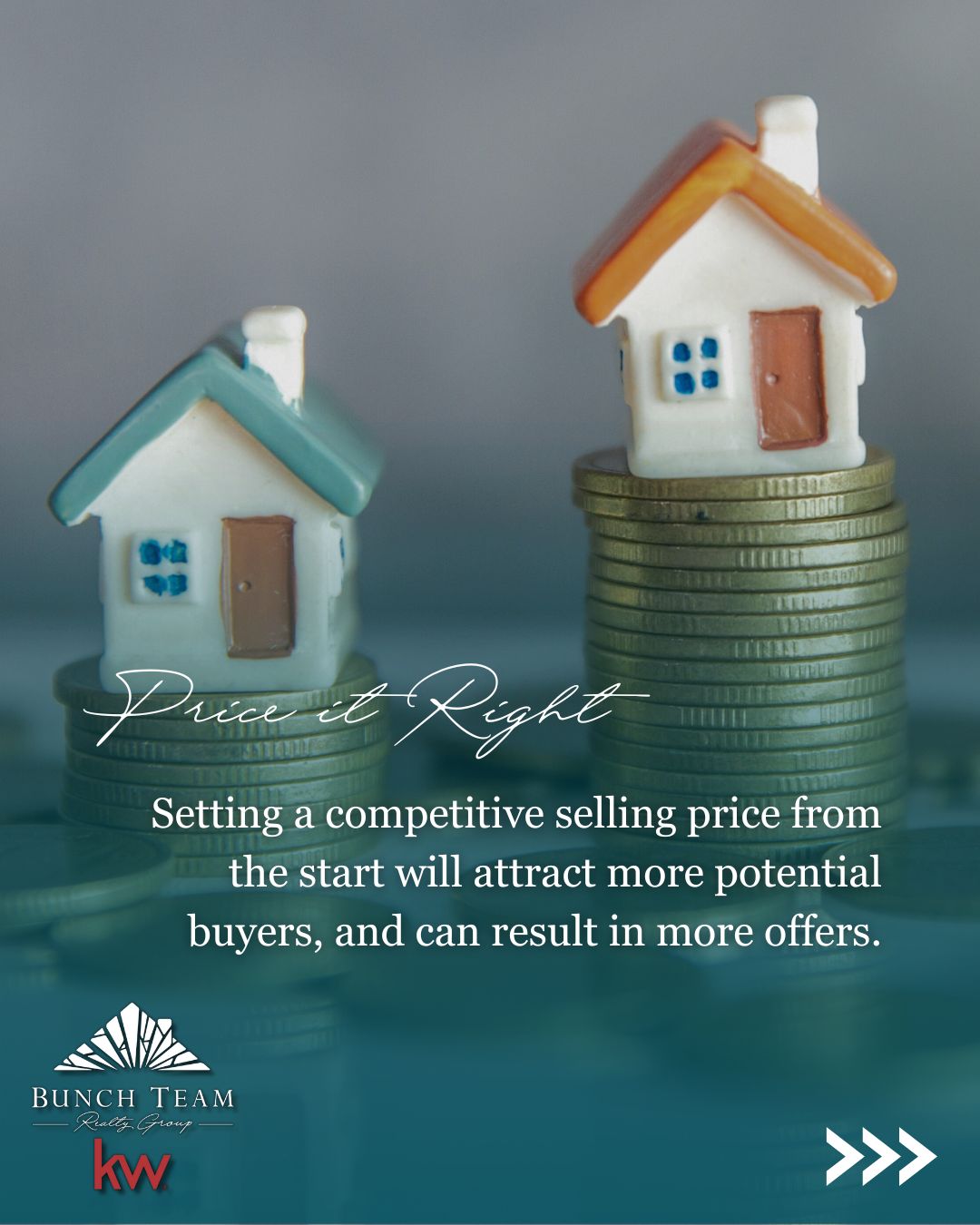 Digging into Competitive Pricing
Understanding the mechanics of competitive pricing involves several key factors:
1. Emotional Element: Your home holds memories that add value in your eyes, but buyers see it practically. They're looking at square footage, amenities, location, and condition, not sentimental value.
2. Flexibility: Pricing isn't static. Keep an eye on the market, and be prepared to reassess if necessary.
3. Avoid High Initial Price: The early weeks are prime time for a listing. If you price too high initially, you might miss out on buyer interest.
4. The Power of Strategic Pricing: Using the logic of competitive pricing and buyer psychology in those initial days can lead to a quick sale for top dollar.


A Tale of Two Homeowners: Jane and John
To illustrate these points, consider two homeowners, Jane and John.
Jane: She listed her home high, thinking she could reduce it later. Her home sat on the market with few showings and no offers, losing market interest.
John: He priced his home competitively and attracted multiple parties, leading to a fast sale and even a bidding war, selling above his initial price. John's experience emphasizes the importance of strategic pricing.


Conclusion
Finding that perfect price for your home is a combination of understanding the local market, considering all influencing factors, and being willing to adapt based on market response.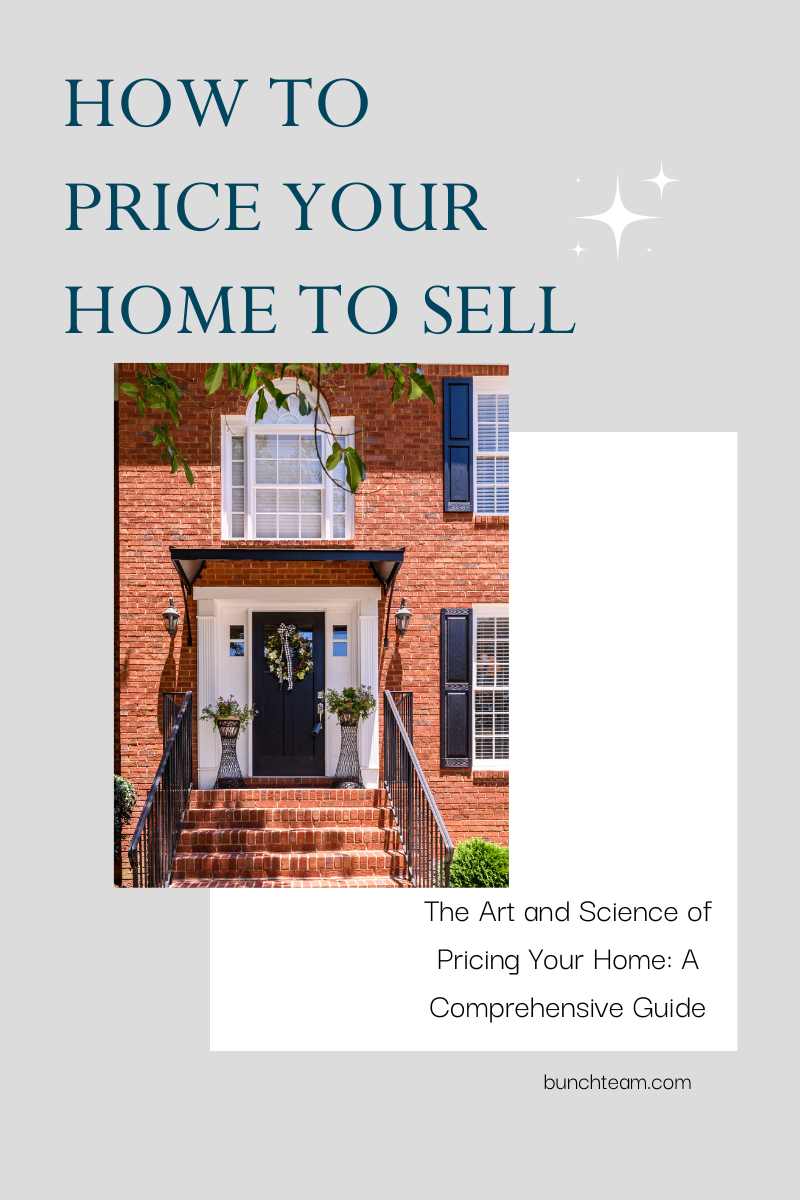 This article is brought to you by Cindy Bunch, Realtor with the
Bunch Team Realty Group
at Keller Williams Atlanta Partners.
Learn more about our team
and reach out to us anytime to help with your real estate goals.