Wednesday, April 19, 2023 / by Bunch Team Realty Group
Buying a home in North Metro Atlanta is a significant milestone for anyone. Once you have completed the process and are all set to move in, the next step is to make the house feel like a home. Many new homeowners often find themselves lost and unsure where to start with home improvements. These are the top 10 projects that new homeowners often undertake after moving into their new home.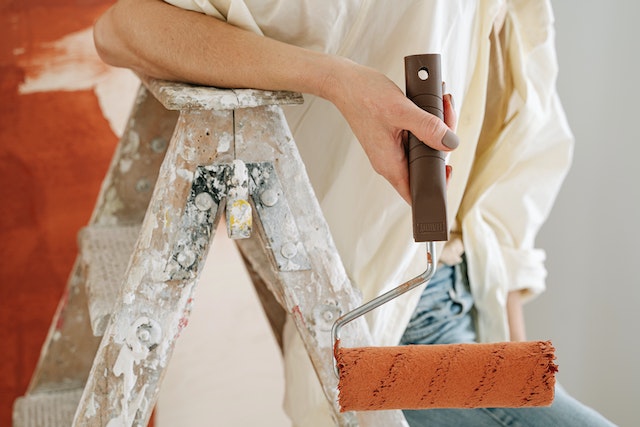 Painting Walls and Ceilings
Painting the walls and ceilings is an excellent way to personalize your new home and make it feel like your own. It is a cost-effective project that can dramatically change the look and feel of any room. You can choose a color that reflects your personality and complements your furniture and decor. A fresh coat of paint can help to cover up any scuffs or stains that may have accumulated over time from the previous owner and can make your home feel cleaner.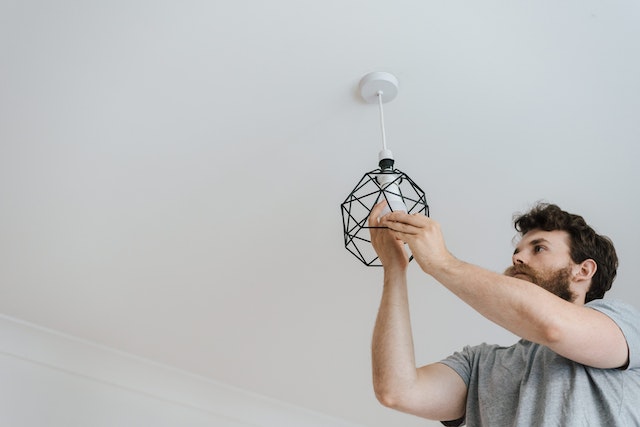 Updating Lighting Fixtures
Updating lighting fixtures is an easy and affordable way to give your home a fresh look. You can replace outdated or unattractive fixtures with modern ones that suit your style. Newer fixtures often provide brighter, more efficient lighting, and can be adjusted to create different moods or settings. Additionally, energy-efficient lighting can also help you save money on your electricity bill.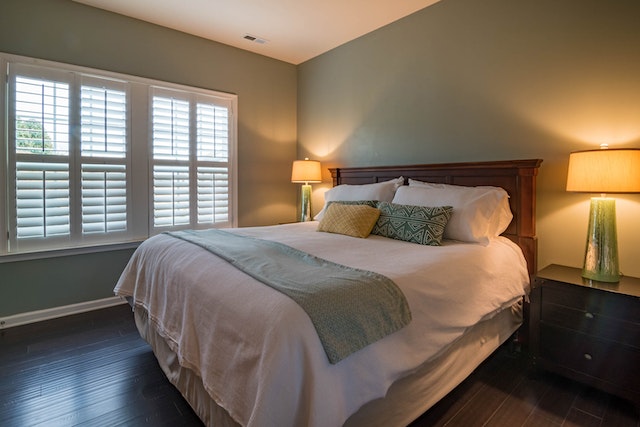 Installing Window Treatments
Window treatments not only add style to your home but also provide privacy and control over the amount of sunlight that enters your home. They can be a major design element in a room, and installing them can improve the overall aesthetic of your space. You can choose from various options such as blinds, curtains, or shades, depending on your preferences and needs.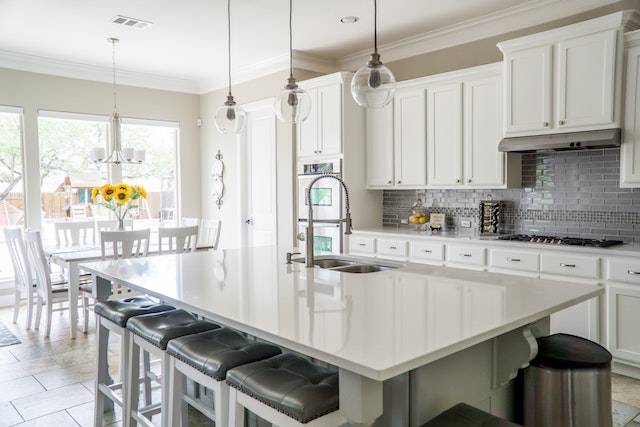 Upgrading the Kitchen
The kitchen is often the heart of a home, and upgrading it can add significant value to your property. Upgrading the kitchen can improve its functionality, making it easier and more enjoyable to cook and entertain. You can start by replacing old appliances with energy-efficient ones, updating the cabinets and countertops, and adding a backsplash to give the kitchen a new look.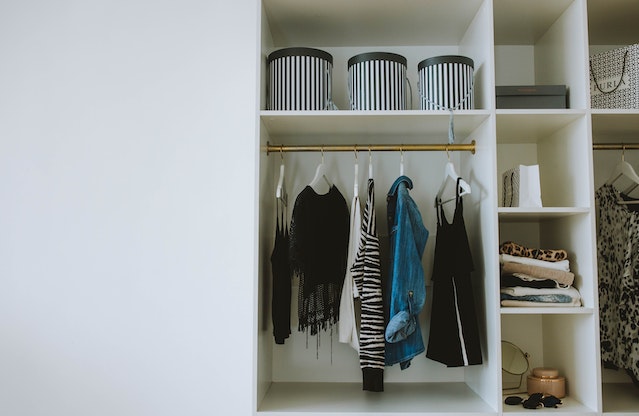 Adding Storage Solutions
Storage is always a concern for homeowners, and adding storage solutions can make your home more organized and functional. Adding storage solutions can help you better organize your belongings, making it easier to find what you need and keep your home clutter-free. You can install closet organizers, build shelving, or add cabinets to maximize your storage space. Storage solutions can also improve the overall aesthetic of your new home. By adding storage that is both functional and attractive, you can create a more cohesive and visually appealing living space.


Updating the Bathroom
Updating the bathroom is another popular project for new homeowners. You can replace outdated fixtures, install a new toilet, and add a new vanity or sink. Additionally, updating the flooring and shower or bathtub can also enhance the look and feel of your bathroom. Updating a bathroom can improve its overall comfort and functionality, making it a more enjoyable and relaxing space to use.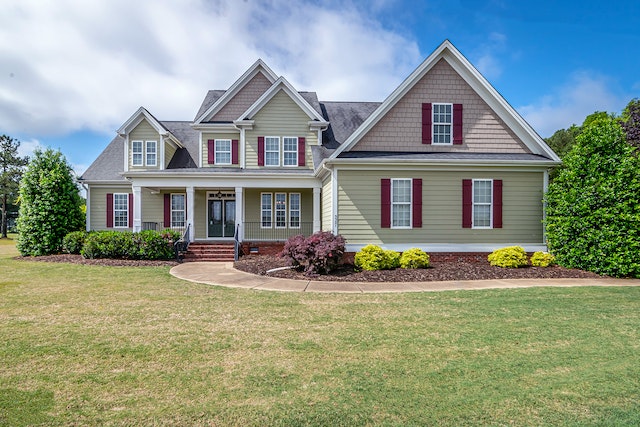 Enhancing Curb Appeal
Curb appeal is essential as it sets the tone for your home's overall aesthetic. You can enhance curb appeal by adding plants and flowers, painting the front door, or installing outdoor lighting. Additionally, adding a walkway or patio can also make your home more welcoming. A well-maintained and visually appealing home can also increase your pride of ownership. It can be satisfying to know that your home looks great from the outside and reflects your personal style and tastes.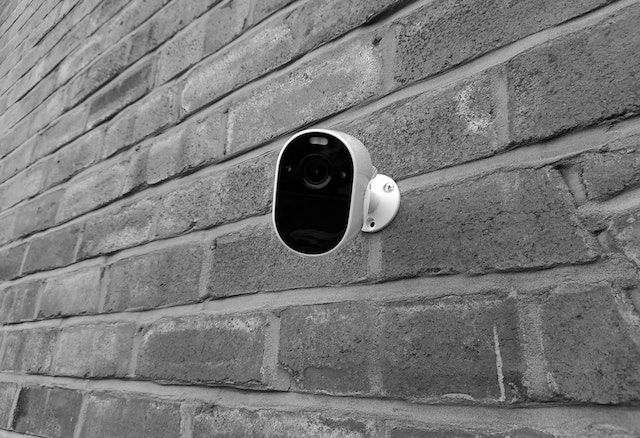 Installing a Home Security System
Installing a home security system can give you peace of mind and protect your home and family from intruders. You can choose from various options such as a burglar alarm, surveillance cameras, and smart locks. Many insurance companies offer discounts on homeowners insurance premiums for homes with security systems installed. This can help to offset the cost of installing the system and provide ongoing savings.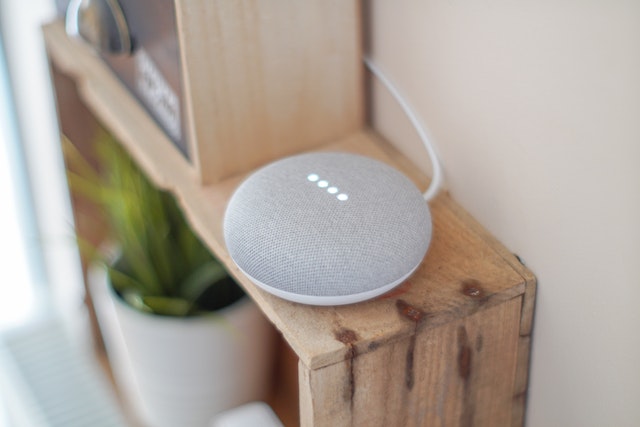 Adding Smart Home Features
Smart home features are becoming increasingly popular among homeowners, and for a good reason. They offer convenience, energy efficiency, and security. You can start by installing a smart thermostat, smart lighting, or a voice-controlled assistant such as Amazon's Alexa or Google Home. Smart home devices can make your life more convenient by automating many tasks and allowing you to control your home from your smartphone or other devices. They can be customized and personalized to your specific needs and preferences, allowing you to create a home that is uniquely yours.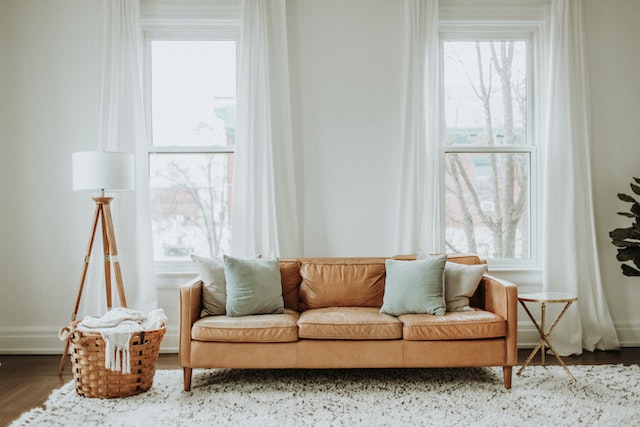 Making Energy-Efficient Upgrades
Making energy-efficient upgrades not only helps you save money on your electricity bill but also reduces your carbon footprint. They can also help to improve your home's comfort by reducing drafts, improving insulation, and providing more consistent temperatures. You can start by replacing old windows and doors with energy-efficient ones, adding insulation to your home, or installing a solar panel system. Many utility companies and governments offer rebates and incentives for making energy-efficient upgrades. This can help to offset the cost of the upgrades and provide ongoing savings.
Buying a home in North Metro Atlanta is an exciting and significant milestone. Once you have completed the process and moved in, the next step is to make the house feel like a home. The projects outlined in this blog post can help you get started with home improvements and make your new home more personalized, functional, and energy-efficient.
Whether you choose to paint the walls and ceilings, upgrade the kitchen, or add smart home features, the key is to prioritize projects that suit your needs, preferences, and budget. By doing so, you can create a space that reflects your personality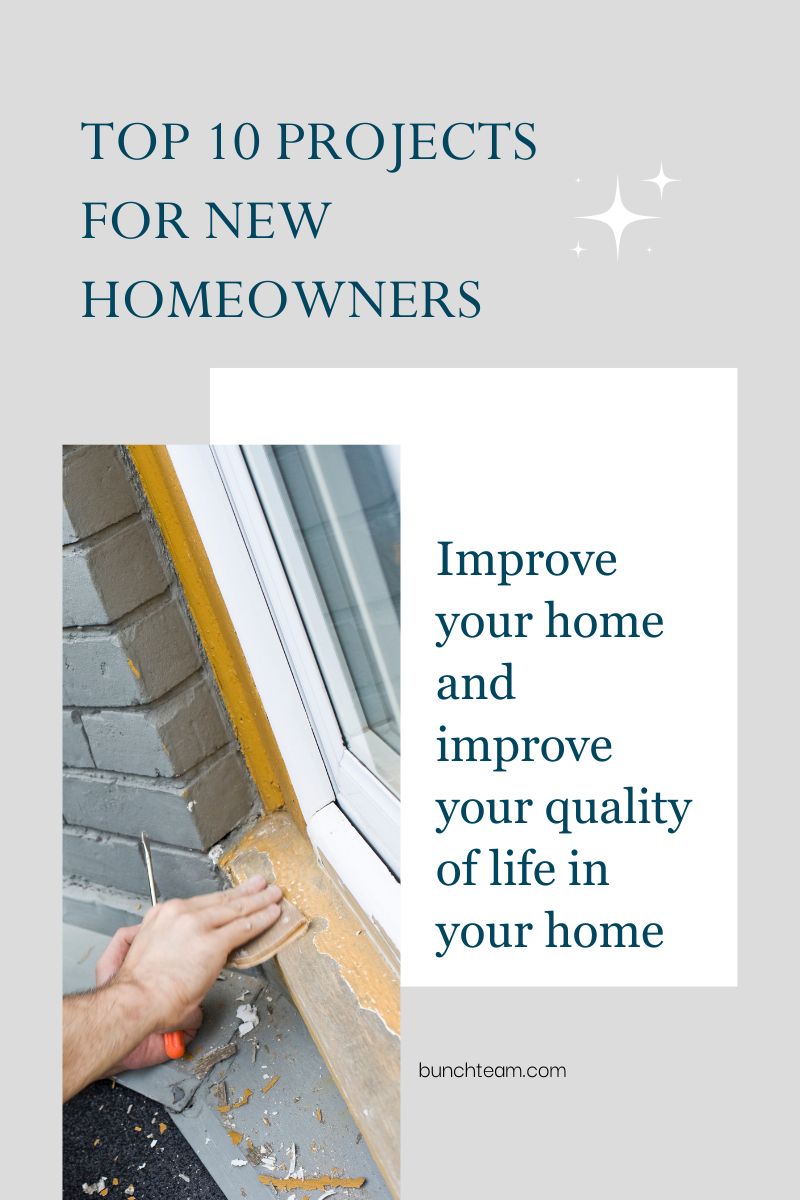 This article is brought to you by Cindy Bunch, Realtor with the Bunch Team Realty Group at Keller Williams Atlanta Partners.
Learn more about our team
and reach out to us anytime to help with your real estate goals.