Wednesday, August 23, 2023 / by Bunch Team Realty Group
The family home - it's not just bricks and mortar. It's a collection of memories, stories, and life's significant milestones. The thought of parting from a home where children have been raised, holidays celebrated, and routines established can evoke a whirlwind of emotions. It's not just about selling a property; it's about moving on to a new chapter of life. The following is a heartwarming journey of a couple who transitioned from their beloved family home to their dream retirement residence.
The Legacy of a Home
For over 30 years, this couple lived in a house brimming with cherished moments. From the first steps of their children to festive family reunions, every corner echoed with memories. But with their children forging their own paths, what was once a bustling, lively abode started feeling vast and empty. The once invigorating chores began to seem burdensome.
It was during this contemplative phase that they approached the
Bunch Team Realty Group
for advice. Drawing from our team's expertise in real estate, we recommended they consider downsizing for a more relaxed and manageable retirement.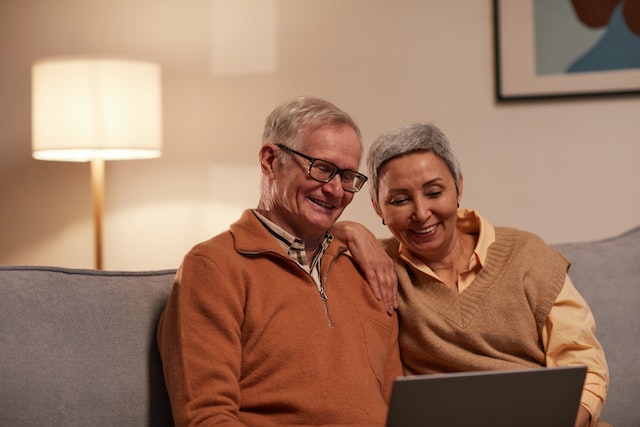 Finding the Perfect Nest for Retirement
With clarity on their priorities and the Bunch Team's guidance, the hunt began for their ideal retirement home. They explored
active senior communities
, the ones tailored for the 55+ age group. Such communities offered not only manageable living spaces but also an environment for healthy social interactions.
While the allure of these communities was undeniable, the couple prioritized family above all. They decided to relocate out-of-state, closer to their daughter, making family gatherings more frequent and spontaneous.
The Daunting Task of Moving Out
Transitioning from a house packed with decades of belongings
is no small feat. Together, we strategized and categorized their belongings into 'keep', 'sell or donate', and 'discard' groups. Emotions intertwined with practicality as they hosted yard sales, utilized online platforms for selling, and generously donated to local charities. To accommodate the discarded items, a dumpster was even rented!
A crucial tip I always share is to engage professional movers. Such services alleviate the physical and mental stress associated with shifting, ensuring a smoother transition.
Smooth Selling with Expertise
Selling a home comes with its set of challenges. However, with realistic expectations and the right preparation, the couple's home was quickly under contract. We managed to secure a few extra days post-closing, allowing them some buffer time for the move and to finalize their purchase in another state.
The Beginning of a New Chapter
After settling down in their new house, they transformed it into a warm, welcoming home. On our recommendation, they even employed a professional organizer to utilize the space efficiently. The ambiance, warmth, and love they nurtured in their previous abode seamlessly flowed into their new dwelling.
Reflecting upon their journey, it serves as a poignant reminder of the significance of professional guidance during major life changes. Their narrative underscores the fact that homes aren't just physical buildings but sanctuaries of affection, life, and innumerable memories. The challenges of downsizing were overcome with expert counsel and their indomitable spirit.
For those reading this, if you find resonance with the couple's story and our insights helpful, do stay tuned for more real estate insights and guidance. Remember, every step towards your dream home is a leap into a thrilling future.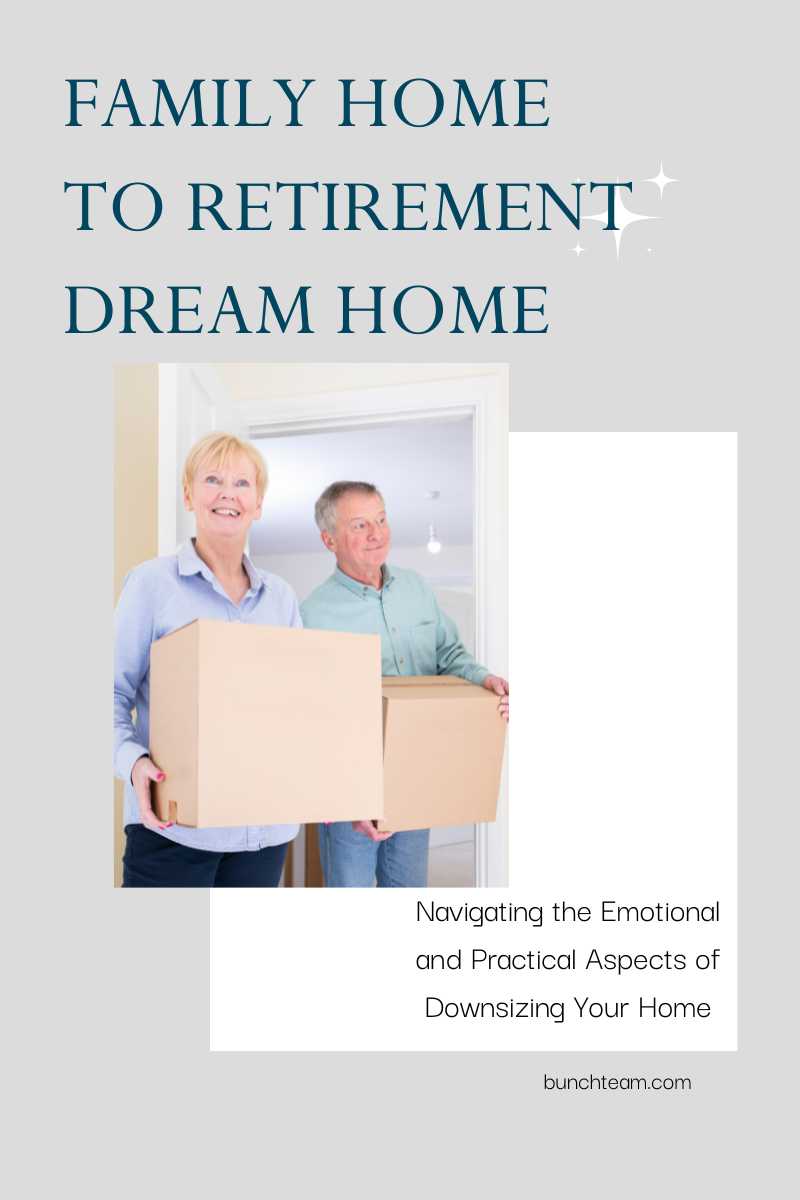 This article is brought to you by Cindy Bunch, Realtor with the
Bunch Team Realty Group
at Keller Williams Atlanta Partners.
Learn more about our team
and reach out to us anytime to help with your real estate goals.